Controlling IBS the Drug-Free Way: A 10-Step Plan for Symptom Relief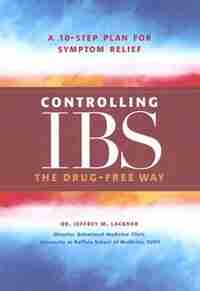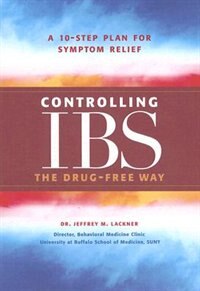 Prices and offers may vary in store
One in five adult Americans suffers from Irritable Bowel Syndrome. Millions seek relief through dietary changes or medications that often prove unsatisfactory and may be accompanied by side effects. It turns out that relief doesnt necessarily come from a bottle of pills or through diet changesit can be achieved by learning behavioral self-management strategies that get to the source of the problem.
For over 10 years, Dr. Jeffrey M. Lackner has been helping patients gain control of their symptoms. His researchbacked by grants from the National Institutes of Healthshows that these skills can help, whether their IBS involves diarrhea, constipation, or both.
Now Dr. Lackners "Controlling IBS the Drug-Free Way" offers IBS sufferers the same tools that have helped many patients control their bowel problems. Research shows that the techniques featured in this book can improve IBS patients condition and help them reclaim lives lost to this common gastrointestinal problem. The book offers a step-by-step approach that anyone with IBS can easily follow to reduce symptoms without drugs or professional help. User-friendly worksheets, interactive exercises, self-assessment checklists, and diaries for tracking symptoms and trigger foods are included to help readers master each skill. Also included are up-to-date overviews of medications and dietary strategies that readers can use to maximize symptom control.
Title:
Controlling IBS the Drug-Free Way: A 10-Step Plan for Symptom Relief
Format:
Paperback
Product dimensions:
256 pages, 9 X 6.12 X 0.88 in
Shipping dimensions:
256 pages, 9 X 6.12 X 0.88 in
Published:
October 1, 2007
Publisher:
Harry N. Abrams
Language:
English
The following ISBNs are associated with this title:
ISBN - 10:1584795751
ISBN - 13:9781584795759
Look for similar items by category: