Country Matters: The Pleasures and Tribulations of Moving from a Big City to an Old Country Farmhouse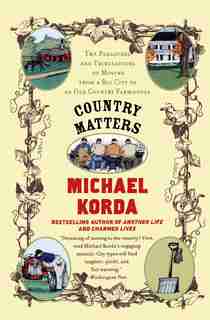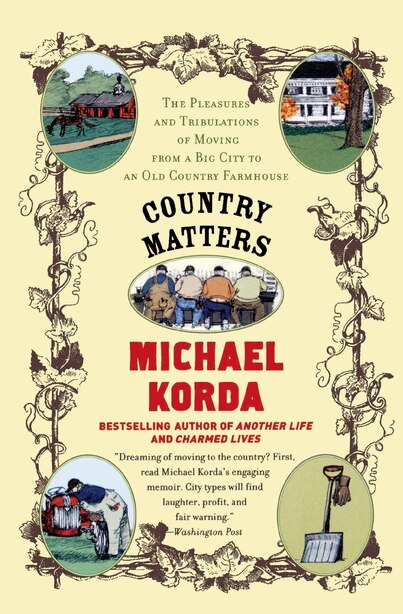 Find In Store
Prices and offers may vary in store
With his inimitable sense of humor and storytelling talent, New York Times bestselling author Michael Korda brings us this charming, hilarious, self-deprecating memoir of a city couple''s new life in the country.
At once entertaining, canny, and moving, Country Matters does for Dutchess County, New York, what Under the Tuscan Sun did for Tuscany. This witty memoir, replete with Korda''s own line drawings, reads like a novel, as it chronicles the author''s transformation from city slicker to full-time country gentleman, complete with tractors, horses, and a leaking roof.
When he decides to take up residence in an eighteenth-century farmhouse in Dutchess County, ninety miles north of New York City, Korda discovers what country life is really like:
Owning pigs, more than owning horses, even more than owning the actual house, firmly anchored the Kordas as residents in the eyes of their Pleasant Valley neighbors.
You may own your land, but without concertina barbed wire, or the 82nd Airborne on patrol, it''s impossible to keep people off it!
It''s possible to line up major household repairs over a tuna melt sandwich.
And everyone in the area is fully aware that Michael "don''t know shit about septics."
The locals are not particularly quick to accept these outsiders, and the couple''s earliest interactions with their new neighbors provide constant entertainment, particularly when the Kordas discover that hunting season is a year-round event -- right on their own land! From their closest neighbors, mostly dairy farmers, to their unforgettable caretaker Harold Roe -- whose motto regarding the local flora is "Whack it all back! " -- the residents of Pleasant Valley eventually come to realize that the Kordas are more than mere weekenders.
Sure to have readers in stitches, this is a book that has universal appeal for all who have ever dreamed of owning that perfect little place to escape to up in the country, or, more boldly, have done it.
Title:
Country Matters: The Pleasures and Tribulations of Moving from a Big City to an Old Country Farmhouse
Product dimensions:
320 pages, 8 X 5.31 X 0.72 in
Shipping dimensions:
320 pages, 8 X 5.31 X 0.72 in
Appropriate for ages:
All ages