Credit And The Two Sources From Which It Springs - Volume III: The Propensity To Save And The Propensity To Consume - Money & Credit in a Mixed Economy absent a G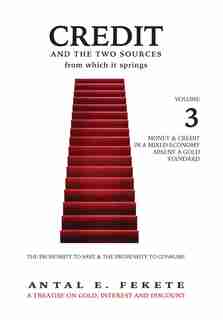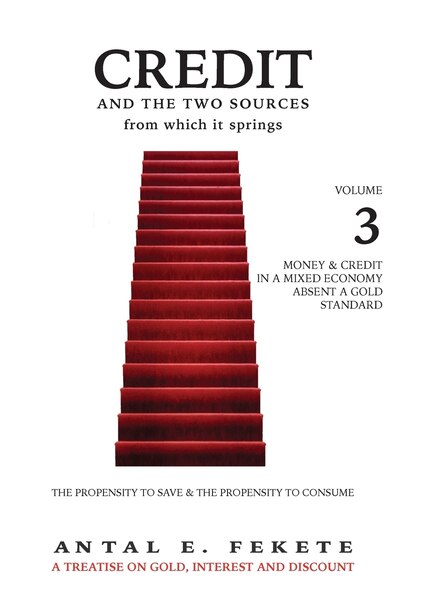 Buy In Store
Prices and offers may vary in store
Money and Credit, Volume III is the magnum opus written by Prof. Fekete. It is a normal people's guide to money and economics, written for those who want to understand how money works. Written and presented for people with some university background, but also students, its tone and language is universally understandable. It requires no background in mathematics, jargon nor equations. Nevertheless, the latter volumes build on the explanations of the former. Bestselling heterodox austrian economist Antal Fekete draws on the background of the austrian economic tradition, yet knowledge of it is no pre-requisite either.  He explains the general principles underlying honest money in readable, yet educated language. He shows a visceral indignation for dishonesty from academics or government in money matters and backs all his claims up in endnotes and references, just like any other academic publisher would do. The interested reader can pursue these further, if so wished. With an unsurpassed erudition on money, banking and international trade, this is the first heterodox series of textbooks outside of mainstream theory for anyone who wishes to understand how a proper economy functions. That is, under a circulating gold coin standard, compared to our present monetary arrangements.
This third volume describes a world without the benefits of a stable interest or discount rate, that is without the stabiliser of gold. Many conundrums can be explained, especially the problem of unemployment and capital destruction (e.g. empty malls, derelict industrial plants, if not cities…)  - a far cry from the welfare state intended.  
Drawing on a vast erudition and contemporary as well as historical facts, Fekete explains austrian economic principles for the general public in eloquent English.  A penetrating study of the inner working of the gold standard. Accessible  academic work with bibliography, notes and illustrations.
Title:
Credit And The Two Sources From Which It Springs - Volume III: The Propensity To Save And The Propensity To Consume - Money & Credit in a Mixed Economy absent a G
Product dimensions:
244 pages, 9 X 6 X 0.81 in
Shipping dimensions:
244 pages, 9 X 6 X 0.81 in
Appropriate for ages:
All ages
Look for similar items by category: