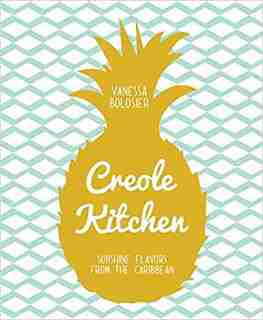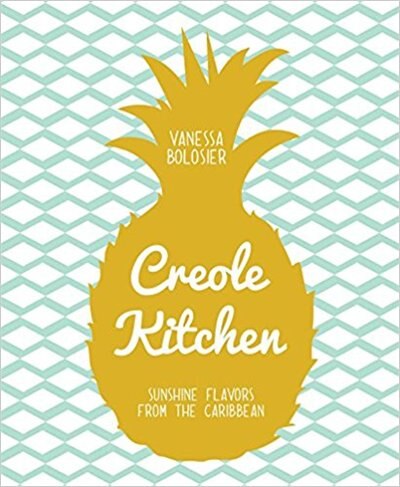 Find In Store
To check store inventory,
Prices and offers may vary in store
Sunshine-filled fusion food that will transport you to a beachside paradise, without leaving your kitchen. The Creole Kitchen is an excitingly original collection of French Caribbean Creole recipes packed with exotic flavors that will set the tastebuds tingling. 

Vanessa Bolosier perfectly blends childhood memories, ancestral stories and a wide range of accessible techniques to bring you the most comprehensive guide to Creole cooking. This book is comprised of an extensive introduction to Creole life and cuisine followed by 100 recipes for drinks, starters, fish and seafood, meat and poultry, sides, soups, sauces and condiments, syrups, and dessert.

Drinks: Whether it's a Coolly cocktail, traditional Christmas liquor, or a non-alcoholic sorrel hibiscus drink, find enjoyable beverages for the whole year. 

Starters: From Creole style okra to shrimp fritters to one of the author's all time favorites of smoked herring chiquetaille, find a diverse range of dishes to start any meal off right.

Fish and Seafood: Something to satisfy every craving, be it a hearty stew like fish court bouillon, a rice dish like crab matété, or a whole fish like a coconut milk red snapper.

Meat and Poultry: Dishes like Creole cassoulet, Buccaneer turkey wings, breadfruit and pork paramentier highlight the diverse dishes in this section.

Sides: With exquisite recipes like plantain gratin, green banana cakes, and stewed green pigeon peas and yams, find the perfect dish to compliment your main course. 

Soups: A unique compilation of recipes like pâté en pot, sweet potato and ginger cream soup and coconut potage are sure to introduce a new family favorite. 

Sauces: Recipes like hot Creole sauce and chili purée will make the spice-lovers swoon and equally delicious, yet more mild, avocado cream will add that extra special touch to many a dish.

Syrups: Try a classic like cane syrup or more complex grenadine and passion fruit syrups in this unique chapter.

Desserts: Delicacies like Mont Blanc coconut cake, guava pastry, banana and rum fritters will help you round out any meal on a high note.

This lavishly photographed in depth exploration of Creole cooking is the only cookbook you'll ever need on the subject. Start exploring the unique flavors of the Caribbean and serving delicious meals everyone will love with the Creole Kitchen.
Appropriate for ages:
All ages