Cruzeiro Do Sul, A History Of Brazil's Half-millennium: Vol 2 O Provo (the People) 19th & 20th Centuries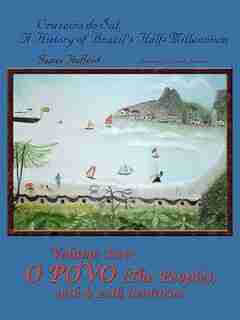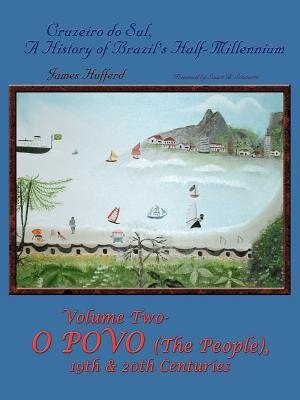 To say that this book is a history of another America is not just figurative. Brazil is, in fact, ten percent larger than the lower 48 states of the U.S., and its population is now approaching 180 million, or about the same as that of the U.S. when John F. Kennedy became president. The first land anywhere to which the name America was affixed, it is today a modern urban, but also a vast productive and fast-developing tropical country on the world stage, its economy among the 9 largest in the world. Americans: Atlantic coastal colonization by a European power of the day (Portugal), development of a series of divisions granted to royal favorites (in its case, called 'captaincies'), an early extractive economy, followed by very extensive plantation acreage with the world's largest African slave population and eventual emancipation, numerous bloody Indian wars and early foreign invasions, continental explorations, a long westward movement, enormous cattle kingdoms, momentous gold rushes long presaging California's, a war for independence and a decisive, formative conflict in the 1860s, a republic with constitutional and partisan battles and series of presidents and elections, and the rise of urban landscapes and a distinct culture of arts and music matching our own in size, heritage, and splendor. Brazil has its share of admirable heroes, geniuses, and colorful characters, and many struggles continue; but these are wholly unknown on the outside. Cruzeiro Do Sul, A History of Brazil's Half-Millennium is the first extensive, well-documented narrative history of the country to be published in English in 185 years. independence (1810), to the opening of the new millennium, and the end of Brazil's first 500 years.
Title:
Cruzeiro Do Sul, A History Of Brazil's Half-millennium: Vol 2 O Provo (the People) 19th & 20th Cent...
Format:
Paperback
Product dimensions:
564 pages, 11 X 8.25 X 1.14 in
Shipping dimensions:
564 pages, 11 X 8.25 X 1.14 in
Published:
July 28, 2005
Publisher:
Authorhouse
Language:
English
The following ISBNs are associated with this title:
ISBN - 10:1420819461
ISBN - 13:9781420819465
Look for similar items by category: