Curious: The Desire to Know and Why Your Future Depends on It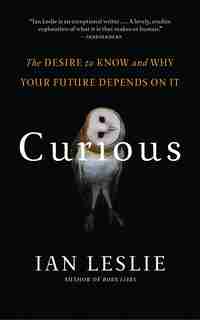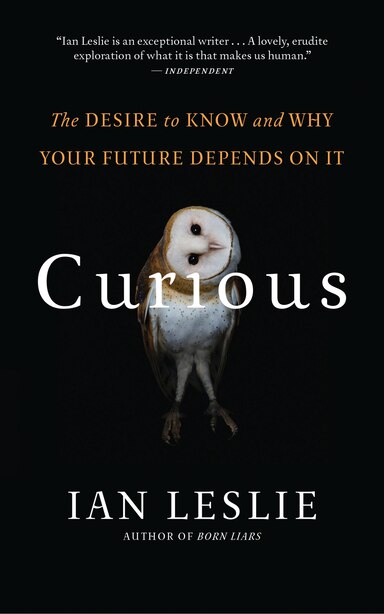 Buy In Store
Prices and offers may vary in store
The latest from Ian Leslie, the author of Born Liars, a Globe and Mail Top 100 Book, is a fascinating look at the human characteristic of curiosity - our extraordinary capacity to take pleasure in discovering, learning, and understanding.
Curious shows how the practice of "deep curiosity" - persistent, self-reflective seeking of knowledge and insight - is key to the success of our careers, the happiness of our children, the strength of our relationships, and the progress of societies. But it also argues that it is a fragile quality, which wanes and waxes over time, and that we take it for granted at our peril. Ian Leslie proposes that the Internet is opening up a "curiosity gap," by exacerbating the divide between those with a large cognitive appetite, and those happy knowing no more than they have to know; between the curious and the incurious. He draws on many sources and stories to illustrate his points: Benjamin Franklin at Portsmouth Harbour studying the effect of oil on choppy waters; a bored Galileo distracting himself in a Pisa cathedral by observing the swinging of a recently lit lamp; Leonardo da Vinci doodling ideas in his notebook; Google co-founder Larry Page''s thoughts on the perfect search engine; the invention of the microwave oven; the advantages of your local bookseller over Amazon''s algorithms; a reassessment of Donald Rumsfeld''s defense strategy, and many more.
Rich, textured, and exciting, Curious is a new take on the most absorbing human trait of all.
Title:
Curious: The Desire to Know and Why Your Future Depends on It
Product dimensions:
320 pages, 8.5 X 5.32 X 0.81 in
Shipping dimensions:
320 pages, 8.5 X 5.32 X 0.81 in
Publisher:
House Of Anansi Press Inc
Appropriate for ages:
All ages
Look for similar items by category: