Dale's Journey: Receiving inspiration from our own mortality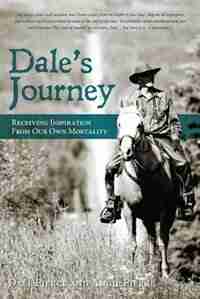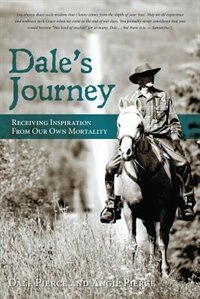 Find In Store
Prices and offers may vary in store
Dale and Angie are living happily together on a 40 acre horse farm until their world is upturned when Dale is diagnosed with terminal cancer. This is the raw, unfiltered story of Dale and his soulmate's journey as they push to keep living through the process of dying.
How would you choose to live if you knew you were dying?
You've just been diagnosed with a terminal illness, so how do you deal with such a diagnosis? Will you become paralyzed with fear, keeping it to yourself for as long as possible? Will you become angry, blaming anything and anyone you can think of? Perhaps you might become depressed and think, Why ME? Any, or all of these reactions are normal. is book is about a man whose journey with terminal cancer brought meaning to his life. It is also a Love Story. It shares the blatantly honest story of the woman who stayed at his side and cared for him throughout his journey. What if you could see adversity as an opportunity? What if you could love and laugh in the face of death?
This book offers many examples of how to:
- Love, and be loved
- Heal your past relationships
- Gain a new perspective on your life.
- Become appreciative of the small things in life
- See the humour in most anything
- Search for healthy alternatives
- Be less fearful
- Deal with emotional pain
- Find hope
- Learn to accept what is
- Die in dignity with a peaceful heart
Title:
Dale's Journey: Receiving inspiration from our own mortality
Product dimensions:
204 pages, 9 X 6 X 0.55 in
Shipping dimensions:
204 pages, 9 X 6 X 0.55 in
Published:
November 30, 2016
Appropriate for ages:
All ages