Daughter Of Family G: A Memoir Of Cancer Genes, Love And Fate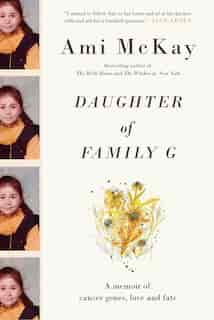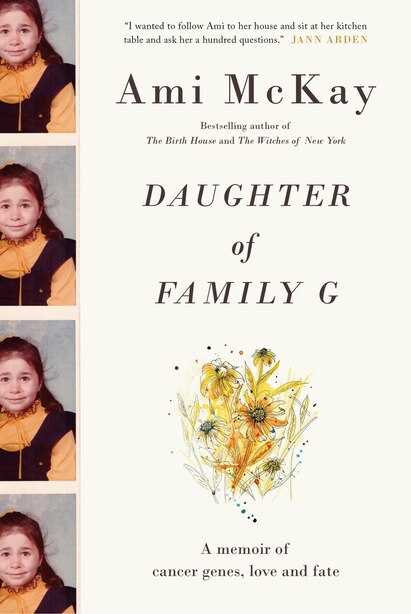 3 for $20: Select Non Fiction
Find In Store
To check store inventory,
Prices and offers may vary in store
The questions, discussion topics, and additional resources that follow are intended to enhance your reading group's discussion of Daughter of Family G: A Memoir of Cancer Genes, Love and Fate.

1. McKay has described Daughter of Family G as a "genetic memoir." Why do you think that is? How does it differ from other memoirs?

2. The book's opening epigraph comes from a letter written by 19th century poet Emily Dickinson in which she states: I am out with lanterns looking for myself. Why do you think McKay chose to include it?

3. McKay describes the structure of the memoir as being composed of three strands of time: history (events that happened before she was born); memory (events that happened during the author's childhood or young adult life that shaped her view of cancer) and being (events that took place during the year she wrote the book.) What are the benefits to using this kind of structure?

4. For many decades there was a pronounced silence around cancer. It was socially taboo to discuss it and some doctors even chose to keep terminal diagnoses from their patients. Members of McKay's family chose to push back on those social norms as early as the 1890s by sharing their stories with anyone who would listen. The memoir's prologue In My Blood ends with the statements: "Knowledge is power" and "our stories keep us whole." Do you agree? Do we talk about illness with enough directness today?

5. In Chapter 3, The Dressmaker and Fate we learn of Pauline Gross's confession to Dr. Aldred Warthin about her family's cancers. What did it take for her to share such personal details with him? Did it turn out as she'd hoped?

6. In the 1930s, Pauline's sister, Tillie (McKay's great grandmother) was the first in Family G to survive surgery for cancer and to live. How does this change the family's history and their relationship to doctors who believed that the family was of "inferior stock?"

7. Daughter of Family G includes both personal and scientific ephemera to add depth to McKay's memories and research. Have you ever discovered a photo or document that changed the way you looked at an ancestor's life? Did it change your understanding of yourself?

8. Throughout the memoir, McKay writes of the differences between the ways her grandmother Alice and her mother Sally dealt with illness and life. How did the two women's personalities effect McKay's attitudes towards Lynch syndrome, and later, the discussions she had about the condition with her sons? How much have medical advancements shaped her thinking and informed her choices?

9. As we enter the next decade of the 21st century, genetic testing (both recreational and clinical grade) will become commonplace in the general population. Have your thoughts changed about either kind of testing as a result of reading this book?

10. This is McKay's first published work of non-fiction. What did you learn about her fiction and her work as a writer by reading Daughter of Family G?

11. All the flowers of all our tomorrows are in the seeds we plant today. McKay has said that those words (her great-grandmother Tillie's favourite saying) have taught her the most about living with Lynch syndrome. Why do you think that is?
Title:
Daughter Of Family G: A Memoir Of Cancer Genes, Love And Fate
Product dimensions:
320 pages, 9.3 X 6.4 X 1.1 in
Shipping dimensions:
320 pages, 9.3 X 6.4 X 1.1 in
Published:
November 1, 2022
Appropriate for ages:
All ages