Death in Damascus: A 1920s Murder Mystery with Heathcliff Lennox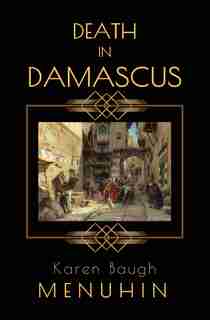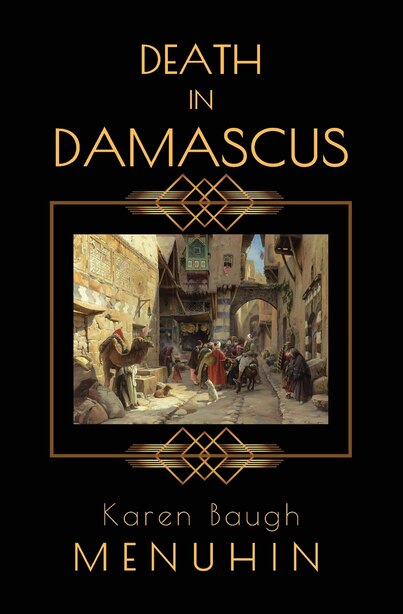 Find In Store
Prices and offers may vary in store
A 1920s Murder Mystery - Death in the desert with intrigue, adventure and a dog of distinction.'
There's a damsel in distress and accusations of attempted murder flying around, but it's not in the comfortable confines of the English countryside, it's in the very distant city of Damascus. Lennox must go and investigate, although he's not too keen on exotic locations, and his old retainer, Greggs is distinctly averse to the very idea. Nevertheless, ex-Chief Inspector Swift persuades them and they reach the ancient city to discover a movie crew, a spy and a couple of mysterious ladies. Nobody seems to be telling the truth, they all have secrets, and there's one secret in particular that's drawn them like bees to the honeypot. But what is it? And then there's murder, and mysteries from the ancient past, and a handsome Sheik who remains in the shadows. Heathcliff Lennox and Swift must investigate and use all their ingenuity to unravel the enigma that lies hidden in the dusty streets of ancient Damascus.
Major Heathcliff Lennox, ex-WW1 war pilot, six feet 3 inches, unruly dark blond hair, age around 30 - named after the hero of Wuthering Heights by his romantically minded mother - much to his great annoyance. Death in Damascus is the fourth book in the Lennox series.
amazon reviewsKindle Customer Sally Hutcheson 5 starsExcellent Mystery. Don't pick up unless you have time to read it all She does not give away "who done it" until the very end and it still makes sense. I love her characters and hopes she finds time to write a lot more books.
Kindle Customer 5 starsFast paced mystery. Very well written and fast paced. A very good page turner. Did not see the end coming. Highly recommend this series. I read book three before this in error which led to a small bit of confusion but no real problem.
Kindle CustomerKathryn Loewenstein What fun this book was! Delightful story...kept me laughing at times and thoroughly entertained. Really if one wants an entertaining mystery, this is it! Hope everyone will enjoy this book as much as I did!
Cat100 5 starsTerrific cozy English house mystery!I absolutely loved this book! It was really hard to put down. The characters were all so great. I can't get enough of the old fashioned English house party mystery.
Kindle Customer 5 starsAn Agatha or Dorothy Sayres style that I thought went out of fashion In these days Well done, satisfying, wanting the next one! I will heartedly recommend. Puzzle without gore, depressive scenes, or bodily fluids. Well done!
Vicki Oliver 5 starsWell done latest mystery with Heathcliff Lennox Karen Baugh Menuhin's mystery with WWI veteran Heathcliff Lennox is perfect for fans of traditional detective mysteries. The waning life of post-war England is spot on--the loyal servants, some of whom served as bat men in the war, the ambiance of old crumbling manor houses the dialogue--all make the book a delightful read. Mr. Fogg, Lennox's sweet dog, is joined by Mr. Tubbs, an orphaned cat. Inspector Swift re-appears, much to both men's dismay. Ms. Menuhin has a way of incorporating touches of Downton Abbey with war details along with humor. I read this book via Kindle Unlimited but have added it permanently to my library for re-reading again (and again).
Title:
Death in Damascus: A 1920s Murder Mystery with Heathcliff Lennox
Product dimensions:
318 pages, 8 X 5.25 X 0.67 in
Shipping dimensions:
318 pages, 8 X 5.25 X 0.67 in
Publisher:
Amazon Digital Services LLC - Kdp
Appropriate for ages:
All ages