Dragon's Dare: Highland Fantasy Romance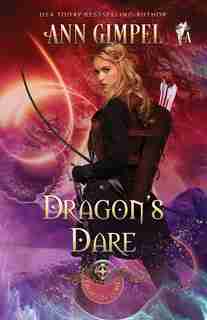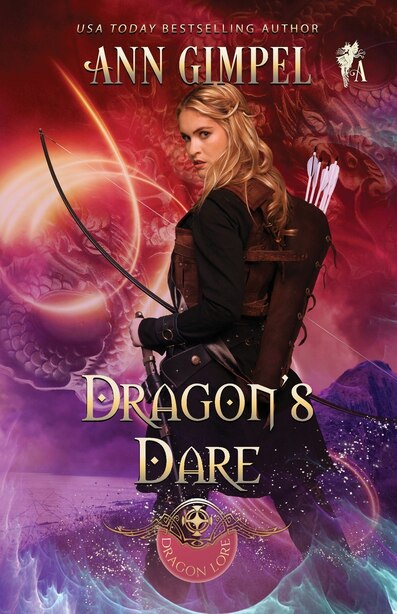 Buy In Store
Prices and offers may vary in store
Bloated on chaos, the Morrigan leaves the Scottish Highlands to gather power. A trip through Hell yields quite the assortment of allies tagging along behind her. Fell creatures straight out of myth and nightmare that haven't darkened Earth's boundaries for centuries heed her call.
Heartily sick of the Morrigan's maneuvering, the dragons are close to shutting their world off from everywhere, Earth included. If they do that, every single dragon shifter bond will end up broken. Horrified, Lachlan and Britta launch a desperate campaign to hang onto their dragons.
Magic may bite back, but if the dragons take their magic ball and go home, Earth will fade, along with all other worlds. That suits the Morrigan fine. War and anarchy are her favorite companions, and she collects misery like children gather beloved toys.
Arianrhod's fellow Celts found out about her fall from grace and her half-Druid son, Jonathan. With nothing further to hide, she goes back in time hunting Angus, Jonathan's father. Forty years apart was a steep price to pay. The world needs Angus' magic. And Jonathan needs all the help he can get. Late to accept the power thrumming through him, he holds a key role in keeping the world from spinning off its axis. Reluctant at first, Jonathan finally gets it.
Absolute focus.
Absolute commitment.
Anything less and everyone he loves will pay an unthinkable price.
Title:
Dragon's Dare: Highland Fantasy Romance
Format:
Paperback
Product dimensions:
334 pages, 8.5 X 5.5 X 0.7 in
Shipping dimensions:
334 pages, 8.5 X 5.5 X 0.7 in
Published:
20 mars 2018
Publisher:
Ann Gimpel Books, LLC
Language:
English
The following ISBNs are associated with this title:
ISBN - 10:1948871165
ISBN - 13:9781948871167
Look for similar items by category: