Drink the Bitter Root: A Writer's Search for Justice and Redemption in Africa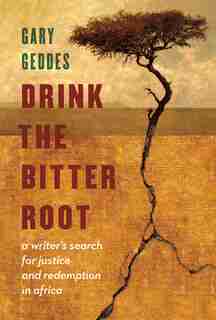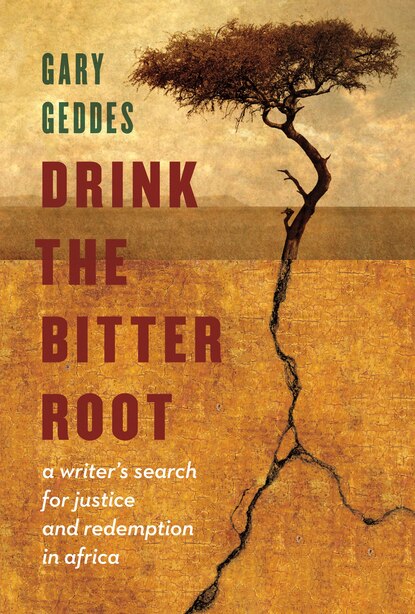 Find In Store
Prices and offers may vary in store
Set across Africa, this is a deeply engaging investigation of trauma, justice and the redemptive powers of imagination from an internationally acclaimed author.
Drink the Bitter Root is a provocative, emotionally charged account of one writer's travels in sub-Saharan Africa. Haunted by the 1993 murder of a Somali teenager by Canadian soldiers in what became known as the Somalia affair, and long fascinated by the "dark continent," Gary Geddes decides at age 68 to make the trip. His explorations are guided by questions: How can a tribunal in a suburb of Europe change things on the ground in Africa? Is international aid improving the lives of ordinary Africans or contributing to their suffering?
Geddes' search takes him first to the International Criminal Court in The Hague. In Rwanda and Uganda, he attends grassroots criminal courts and encounters rescued street kids, women raped and infected with HIV during the genocide, and victims mutilated by the Lord's Resistance Army. In the Democratic Republic of Congo, Ethiopia and Somaliland, with the help of fixers and the occasional armed guard, Geddes finds himself in the instructive -- at times redeeming -- presence of child soldiers, refugees and poets-turned–freedom fighters. Of particular note is his time in Somaliland, where he learns about the country's concern with poetry as "a healing and a subversive art"; Somalia is known as a nation of poets, and Geddes attends various events that bear that appellation out, including a four-hour extravaganza of poetry devoted to celebrating the camel attended by 500 people.
The stories Geddes brings back are haunting, uplifting, stark and sometimes unbearable, but all are presented with the essential lightness Jean-Paul Sartre insisted is so crucial to good writing. This masterful blend of history, reportage, testimonial and memoir is a condemnation of the horrors spawned by greed and corruption and an eloquent tribute to human resilience.
Title:
Drink the Bitter Root: A Writer's Search for Justice and Redemption in Africa
Product dimensions:
240 pages, 9 X 6 X 0.83 in
Shipping dimensions:
240 pages, 9 X 6 X 0.83 in
Publisher:
Douglas And McIntyre (2013) Ltd.
Appropriate for ages:
All ages