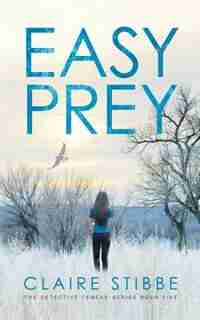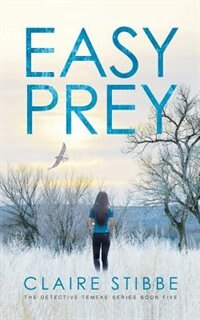 Buy In Store
Prices and offers may vary in store
Two best friends. One deadly secret.

Something dark and brooding stalks the mysterious Bosque nature reserve. Bird watchers fall prey to the menace and thefts of rare falcons are on the rise. But it is the body of a murdered girl discovered on the banks of The Rio Grande River that eventually brings Detectives Temeke and Santiago onto the trail.

During a camping weekend, Jessie Bowman's best friend, Bree, has disappeared. Guilt ridden, yet determined to do the right thing, she tracks the man she believes is responsible and begins to unravel a mystery that tests every ounce of her resilience. She has only two choices - fight or flight. And Jessie is done with running.

Now Detectives Temeke and Santiago must locate Jessie before the madman snares his final prey. 
"Claire Stibbe is back with Easy Prey, the fifthnovel in the award-winning Detective Temeke Series. Dramatic, engrossing in itsrich details and characters, Easy Prey draws you into a world offalconry, mystery, suspense, family secrets, and the undaunting courage of ayoung woman intent on bringing her best friend's killer to justice.Stibbe gets the details right, from the New Mexican setting to policeprocedure, to a nail-biting hostage negotiation with a dramatic twist. A worthyentry in a fascinating series that keeps getting better and better." Robert D Kidera, Tony Hillerman Award-winning author ofthe Gabe McKenna Mysteries.

'Stibbe handles the latest mystery in the Detective Temeke series with the dexterity of a master falconer. The climax will swoop down and seize you when you least expect it, leaving you feeling as if you too have become 'easy prey'. Dr Maurice Singleton, PhD in Narrative Theory, Author and Lecturer

'A gripping story with some of the most vivid writing I've read this year. Unpredictable and absorbing, it was one of those books that hooked me right from the start.' Bonnie's Books

'If there is a crime fan who hasn't discovered the Detective Temeke series yet, go and read them all immediately. I love books with that extra-special something, where the author puts you at every scene and doesn't let go until the last heart-pumping chapter.' 23rd Avenue Book Club.
Product dimensions:
350 pages, 8 X 5 X 0.78 in
Shipping dimensions:
350 pages, 8 X 5 X 0.78 in
Published:
December 30, 2017
Appropriate for ages:
All ages
Look for similar items by category: