Ecologies Of Power: Countermapping The Logistical Landscapes And Military Geographies Of The U.s. Department Of Defense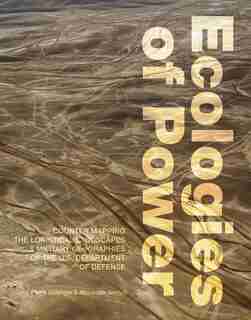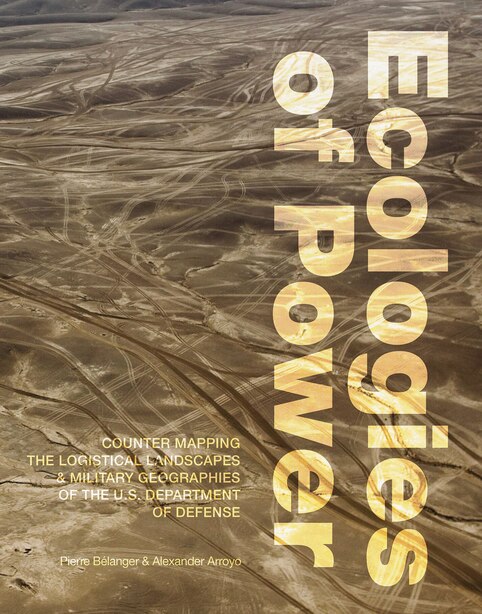 Prices and offers may vary in store
Countermapping the geospatial footprint of the U.S. Department of Defense to reveal the making, unmaking, and remaking of a vast military-logistical landscape.
This book is not about war, nor is it a history of war. Avoiding the shock and awe of wartime images, it explores the contemporary spatial configurations of power camouflaged in the infrastructures, environments, and scales of military operations. Instead of wartime highs, this book starts with drawdown lows, when demobilization and decommissioning morph into realignment and prepositioning. It is in this transitional milieu that the full material magnitudes and geographic entanglements of contemporary militarism are laid bare. Through this perpetual cycle of build up and breakdown, the U.S. Department of Defense-the single largest developer, landowner, equipment contractor, and energy consumer in the world-has engineered a planetary assemblage of "operational environments" in which militarized, demilitarized, and non-militarized landscapes are increasingly inextricable.
In a series of critical cartographic essays, Pierre Bélanger and Alexander Arroyo trace this footprint far beyond the battlefield, countermapping the geographies of U.S. militarism across five of the most important and embattled operational environments: the ocean, the atmosphere, the highway, the city, and the desert. From the Indian Ocean atoll of Diego Garcia to the defense-contractor archipelago around Washington, D.C.; from the A01 Highway circling Afghanistan's high-altitude steppe to surveillance satellites pinging the planet from low-earth orbit; and from the vast cold chain conveying military perishables worldwide to the global constellation of military dumps, sinks, and scrapyards, the book unearths the logistical infrastructures and residual landscapes that render strategy spatial, militarism material, and power operational. In so doing, Bélanger and Arroyo reveal unseen ecologies of power at work in the making and unmaking of environments-operational, built, and otherwise-to come.
Title:
Ecologies Of Power: Countermapping The Logistical Landscapes And Military Geographies Of The U.s. D...
Format:
Paperback
Product dimensions:
448 pages, 9.88 X 7.65 X 0.68 in
Shipping dimensions:
448 pages, 9.88 X 7.65 X 0.68 in
Published:
October 21, 2016
Publisher:
The MIT Press
Language:
English
The following ISBNs are associated with this title:
ISBN - 10:0262529394
ISBN - 13:9780262529396
Look for similar items by category: