El Libro De La Vagina: Todo Lo Que Necesitas Saber Y Que Nunca Te Has Atrevido A Preguntar / The Wonder Down Under: The Insider's Guide To The Anatomy, Biology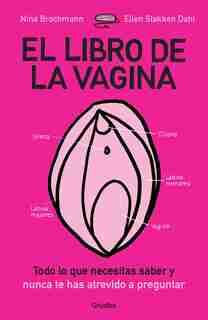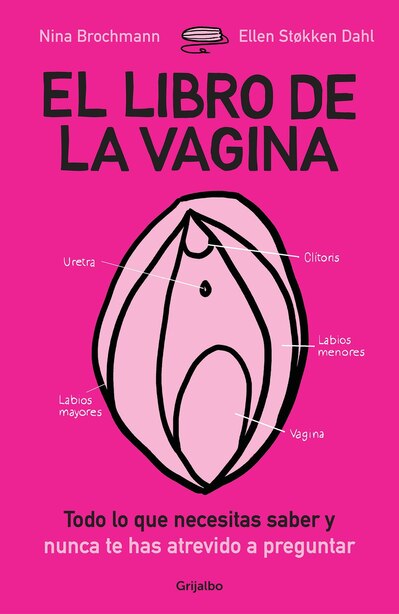 Buy In Store
Prices and offers may vary in store
¿Estás segura de que conoces bien tus bajos?

Ameno, desenfadado, sin juicios morales, y con divertidas ilustraciones, El libro de la vagina te enseñará todo sobre el aparato genital femenino: el profundo secreto del clítoris, el salvaje baile de hormonas que controla la regla, cómo funcionan los anticonceptivos en el cuerpo, las afecciones más comunes en las mujeres...

Aunque los órganos sexuales no sean, precisamente, un nuevo descubrimiento, hay una increíble cantidad de cosas que las mujeres no conocen sobre su propio cuerpo.

¿Por qué a tantas mujeres les duele la regla?

¿Existe la membrana de la virginidad?

¿Cuál es la razón por la que a algunas mujeres les cuesta tener orgasmos?

¿Hasta cuándo esperar para tener hijos?

Combinando conocimientos generales de medicina con investigaciones científicas recientes, El libro de la vagina trata, pedagógicamente, todo lo relacionado con el aparato genital femenino.

Un libro imprescindible para adolescentes y mujeres de todas las edades que ha conquistado a lectoras de más de 20 países.

Reseñas:

«Dahl y Brochmann desmontan mito tras mito, todo en un lenguaje que es tanto objetivo, como ligero, comprensible, cautivador, alentador y gracioso. Este libro es simplemente brillante.»

Fedrelandsvennen

«Una cosa es divulgar la investigación y los datos científicos, otra cosa distinta es despertar el interés del público joven: las autoras consiguen ambos propósitos.»

Morgenbladet

ENGLISH DESCRIPTION

"You might have thought you knew your own genitals? Think again! The Wonder Down Under explains everything you ever wanted to know about the vagina but didn't dare ask. Learn the truth about the clitoris' inner life, the menstrual hormone dance and whether the vaginal orgasm really exists. The book helps you understand how different types of contraception work in the body, what a "normal" vulva looks like and how wearing socks can change your sex life.

Medical students and sex educators Nina Brochmann and Ellen Støkken Dahl draw on their medical expertise to bring vagina enlightenment to the world. Their no-nonsense approach, written with great humour, makes this a must-read for women (and men!) of all ages.

Say goodbye to the myths and misconceptions surrounding female anatomy, this is a timely and empowering book that will inspire women to make informed choices about their sexual health.

Biographical Notes

Nina Brochmann and Ellen Støkken Dahl are Oslo-based medical students who have, for several years, worked as educators in sexual health advising young people and minority groups. In 2015 they started the blog The Genital Area, with the aim of dispelling myths around female sexual health.
Title:
El Libro De La Vagina: Todo Lo Que Necesitas Saber Y Que Nunca Te Has Atrevido A Preguntar / The W...
Format:
Paperback
Product dimensions:
400 pages, 8.4 X 5.6 X 1.08 in
Shipping dimensions:
400 pages, 8.4 X 5.6 X 1.08 in
Published:
9 janvier 2018
Publisher:
PRH Grupo Editorial
Language:
Spanish
The following ISBNs are associated with this title:
ISBN - 10:8425355532
ISBN - 13:9788425355530
Look for similar items by category: