Enfant fourrure, plumes, écailles, DE FEUILLES ET DE PAILLETTES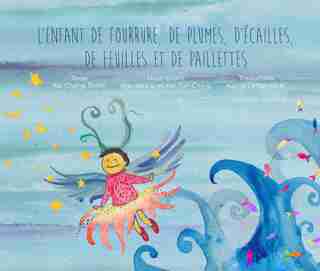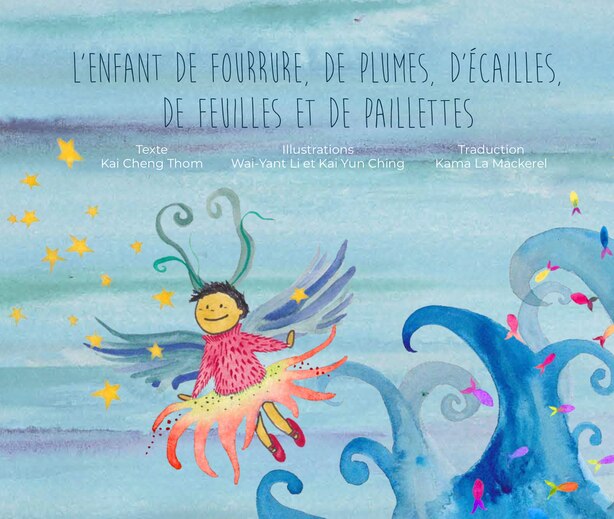 Buy In Store
To check store inventory,
Prices and offers may vary in store
Dans cet instant magique entre nuit et jour, quand le soleil et la lune se partagent le ciel, naît un·e enfant. Miu Lan n''est pas comme les autres : iel peut changer au gré de ses envies et de son imagination. Au moment d''entrer à l''école, un défi se pose : garçon ou une fille? Oiseau ou poisson? Fleur ou étoile filante? Enfant de fourrure, de plumes, d''écailles, de feuilles et de paillettes, Miu Lan trouve réconfort dans les bras de sa mère, qui lui offre le même refrain d''amour : tout ce dont tu rêvestu peux le devenirdes étoiles dans le cielaux poissons dans la mer***Si le pronom neutre « they » s''est imposé dans le monde anglophone pour désigner les personnes non-binaires, l''utilisation d''un pronom neutre en français n''est pas aussi fortement entré dans les usages. Ce livre veut réaffirmer l''importance du langage dans les constructions sociales et, incidemment, dans l''acceptation de la diversité d''expériences et d''identités en employant le pronom neutre « iel » pour désigner Miu Lan. Sans être didactique, l''histoire de Miu Lan, enfant non-binaire faisant une entrée difficile à l''école, permet d''adopter une posture inclusive et de comprendre le dilemme que certains enfants vivent face à leur identité de genre. Tous ne se reconnaissent pas tout à fait garçon ou tout à fait fille. Il suffit d''une histoire et les enfants comprennent rapidement qu''entre « elle » et « il » beaucoup de possibilités et de transformations sont possibles. L''enfant de fourrure, de plumes, d''écailles, de feuilles et de paillettes propose une brèche, un voyage magique dans un monde qui aime un peu trop les catégories.
Title:
Enfant fourrure, plumes, écailles, DE FEUILLES ET DE PAILLETTES
Product dimensions:
8.75 X 6.35 X 0.68 in
Shipping dimensions:
8.75 X 6.35 X 0.68 in
Appropriate for ages:
All ages