English as an Academic Lingua Franca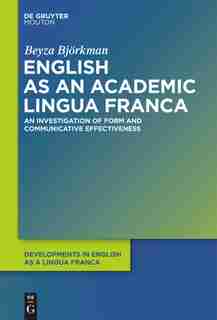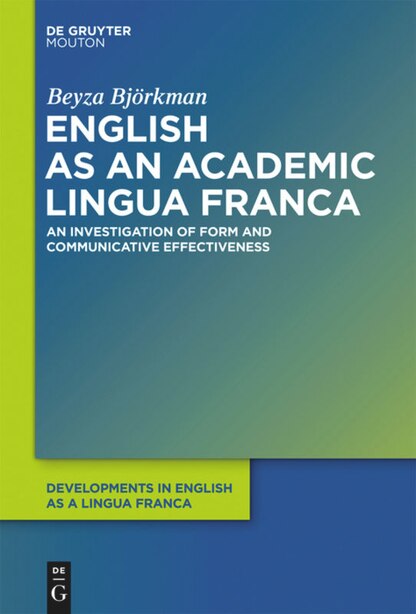 Buy In Store
Prices and offers may vary in store
This series welcomes book proposals detailing innovative and cutting edge research and theorisation in the field of English as a lingua franca (ELF), in essence, English as the chosen medium of communication among people from different first languages. The unprecedented use of English as an international lingua franca, largely because of its relationship with the processes of globalisation, has led to the realization that conventional attitudes to English and approaches to its study need to be critically examined. This has resulted in a very considerable and fast-growing field of research that is concerned both with the sociolinguistic significance of English as lingua franca as a naturally adaptive linguistic development and with its theoretical as well as applied linguistic implications. ELF, as phenomenon and as study, is not only diverse and emergent, it is also controversial and rapidly gaining in importance.
The purpose of the series is to offer a wide forum for work on ELF, including aspects such as descriptions and analyses of ELF; ELF use in a range of domains including education (primary, secondary and tertiary), business, tourism; conceptual works challenging current assumptions about English use and usage; works exploring the implications of ELF for English language policy, pedagogy, and practice; and ELF in relation to global multilingualism.
Finally, in line with the subject matter of the series, authors are not required to use native English, but to write in a way that is intelligible to a wide international readership. To our knowledge, Developments in English as a Lingua Franca is the first book series to build this approach into its official policy.
Early titles in the series are expected to include the following: Reflexively Speaking - Uses of Metadiscourse in ELF, The Pragmatics of ELF, English as an Academic Lingua Franca, Misunderstandings in East Asian ELF, Culture and Identity through ELF, The Pedagogy of ELF, and ELF and Multilingualism in Europe.

Title:
English as an Academic Lingua Franca
Product dimensions:
280 pages, 9.21 X 6.14 X 0.69 in
Shipping dimensions:
280 pages, 9.21 X 6.14 X 0.69 in
Published:
October 26, 2017
Publisher:
Walter de Gruyter Gmbh US SR
Appropriate for ages:
All ages