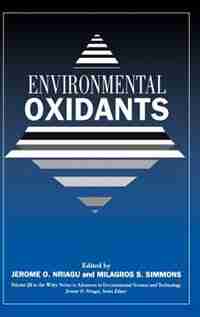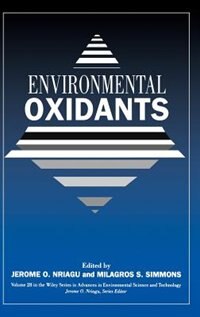 In-Store Availability
Prices and offers may vary in store
The chemical enigma that is both a pollutant and anantipollutant--and environmental science''s newest causecelebre.oxidants Responsible for chemical reactions both harmfuland benign, oxidants represent the sort of chemical puzzle thathave scientists both concerned and fascinated. Implicated in deadlysmog episodes and arteriosclerosis, oxidants have also played amajor role in treating polluted waters and in certain anticancerdrugs. A broad-based, up-to-date examination of the environmentalchemistry and toxicology of oxidants, Environmental Oxidants is acompendium of the latest research being done in the field. Bringingtogether the work of noted researches, the book contains a detailedlook at:
* Evolution, production, distribution, and fate of oxidants in theatmosphere, hydrosphere, and biosphere
* Influence of human activities on oxidative processes in theatmosphere
* Oxidative stress at the cellular, systemic, and ecosystemlevels
* Use of oxidants in wastewater treatment processes
A selective and incisive look at the current state of research onoxidants, Environmental Oxidants provides environmental scientistsand engineers with an informative, detailed discussion of just howand why oxidants have emerged as a key issue in human health andenvironmental integrity.
Title:
Environmental Oxidants
Format:
Hardcover
Product dimensions:
630 pages, 9.57 X 6.5 X 1.42 in
Shipping dimensions:
630 pages, 9.57 X 6.5 X 1.42 in
Published:
June 15, 1994
Publisher:
Wiley
Language:
English
The following ISBNs are associated with this title:
ISBN - 10:0471579289
ISBN - 13:9780471579281
Look for similar items by category: