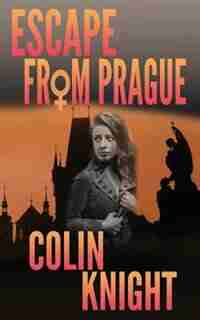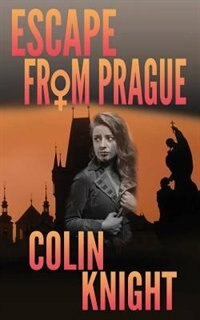 Find In Store
To check store inventory,
Prices and offers may vary in store
They revere it by saying it's the world's oldest profession. Pretty Woman romanticized and sanitized it. "Adult Services" ads portray a façade of decency. Red Light districts bolster tourist revenues. Some countries legalized it; some build their economy around it. Massage parlors, with 'back rooms for special clientele', have infiltrated strip plazas, industrial estates and suburbs. Public opinion, aided by indifference, denial and repulsion, has accepted a false bill of goods:
Prostitution is a vile degradation of human life.
In May 2013, Jeremy Naughton, a/k/a "Jerms Black," age 32, of Brooklyn, New York, held young women against their will and used violence, sexual abuse, and threats to compel them to work for him as prostitutes.
In January, 2016, the euobserver, as part of the Balkan Fellowship for Journalistic Excellence, reported on 'Albanian women trafficked in EU: abused, rejected, and abandoned'.
The report detailed the plight of Albanian women who were trafficked as sex slaves in the area around the Place de I'Yser in Brussels which is the Albanian sex workers' patch. Their territory is just a couple of kilometres from the city's central square, the Grand Place, where thousands of tourists flock every day, and from the EU institutions.
In March, 2017, CNN reported on 'Adriana', a US prostitute who revealed a large tattoo across her chest describing it as '"…. my war wound. I got it when I was 14 years old, and he was one of my pimps,"': A sign of 'property ownership' that serves as a warning to other pimps.
Escape From Prague is a fictional story of Krystyna, a sex trade victim. A victim who wants to escape, survive and live a normal life. The need for realism made this a difficult story to write, especially as a man. Some reviewers have told me it was a difficult story to read.
I offer no apologies.
Escape From Prague
Krystyna's life is brutal. It has always been.
Forced into prostitution by Edvard, a violent Prague criminal and pimp, Krystyna struggles to survive. Worse, her younger sister, Anna, whom Krystyna has protected and loved since childhood, has naively followed Anna to Prague and into Edvard's clutches.
Desperate and reckless, Krystyna gambles her life and her sister's to become the concubine of four Englishmen.
A virtual prisoner in a remote house near Manchester, and powerless to help Anna, Krystyna becomes increasingly guilty about leaving Anna.
While Krystyna endures the men's perverse demands, she undertakes a dangerous plan to free herself and Anna from Prague forever.
But for the plan to work, she needs Anna's cooperation.
Can Anna make it to Manchester to help Krystyna?
Will Krystyna's plan work, or will her captors discover what she is doing and make her pay the ultimate price?
As pimp and clients join forces to exact revenge, will Krystyna and Anna survive or, like so many other anonymous sex-trade victims, will they simply disappear?
Product dimensions:
340 pages, 8 X 5 X 0.71 in
Shipping dimensions:
340 pages, 8 X 5 X 0.71 in
Published:
February 26, 2017
Appropriate for ages:
All ages