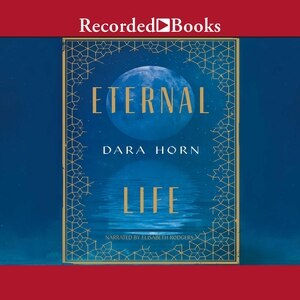 Find In Store
Prices and offers may vary in store
The award-winning, critically acclaimed author returns with an ingenious novel about what it would mean to live forever. Rachel has an unusual problem: she can't die. Her recent troubles-widowhood, a failing business, an unemployed middle-aged son-are only the latest. She's already put up with scores of marriages and hundreds of children, over 2,000 years-ever since she made a spiritual bargain to save the life of her first son back in Roman-occupied Jerusalem. There's only one other person in the world who understands: a man she once loved passionately, who has been stalking her through the centuries, convinced they belong together forever. In 2018, as her children and grandchildren develop new technologies for immortality, Rachel knows she must enable her beloved offspring to live fully-without her, but with meaning-by finding a way for herself to die. Gripping, hilarious, and profoundly moving, Eternal Life celebrates the bonds between generations, the power of faith, the purpose of death, and the reasons for being alive.
Product dimensions:
7.5 X 5.3 X 1 in
Shipping dimensions:
7.5 X 5.3 X 1 in
Published:
January 23, 2018
Publisher:
Recorded Books, Inc.