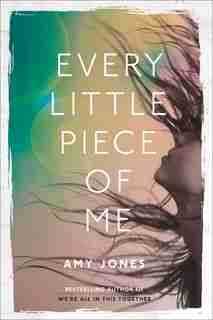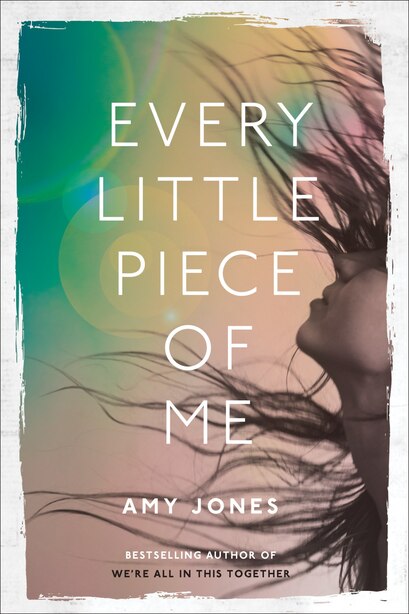 Find In Store
To check store inventory,
Prices and offers may vary in store
Discussion Questions for Every Little Piece of Me

1. The novel weaves together the compelling stories of two wilful young women who are often forced to conform to other people's rules at great personal cost. In what ways is Every Little Piece of Me engaging with current conversations about what it means to be a woman in the world?

2. How did the shift in time between the book's prologue and the first chapter affect your reading experience? Did you make any assumptions at the beginning of the novel that were later overturned? Were there moments that surprised you in the trajectories of the characters?

3. In the opening chapters, David and Bryce seem like loving, doting parents. But once they sign on for Home Is Where the Hart Is without the consent of Ava, Val, and Eden, their role in their children's lives quickly begins to shift. What motivates David and Bryce as parents? What responsibility do they bear for the people Eden, Val, and Ava become in their teenage years?

4. Mags is an orphan who, after falling out with her sister, Frankie, finds a tenuous home with Sam, whose own parents are far removed. Through her involvement with Sam, Mags becomes part of another "family" unit—the band. What parallels can be drawn between the relationships within the band and the sibling relationships depicted in the narrative? Which scenes in particular suggest similarities or points of divergence?

5. Antonio is an adult and Ava is in her early teens when they first meet, and he has a powerful influence on her life and career. Yet Ava often defies Antonio, and she is not without agency in the events that unfold between them. Is Ava a victim of Antonio's? Why or why not?

6. The symbol of the deer, or the hart, threads throughout the novel. What does the hart represent? What do Mags's encounters with the deer, in the van and during the rainstorm, portend?

7. Ava and Eden play fictionalized versions of themselves on television. For Mags, singing is a transcendent experience, and when she's on stage she's "nowhere and everywhere all at once." All three women have complicated responses to the public attention they receive from their success. Describe their respective relationships with fame. Also, given what we know about Sam, Paul, Zac, Val, David, and Bryce, what distinctions is the novel making between the effects of fame on men versus on women?

8. Ava initially resists participating in Home Is Where the Hart Is, and then feels resentment and envy at Eden's burgeoning fame when she plays by the rules of reality television. Through Mags's involvement with the band, she quite literally finds her voice; and yet, as the front woman of Align Above, Mags struggles to be truly seen by the public and by her fellow bandmates. At different times in the narrative, both Ava and Mags find themselves unwilling participants in the stories that are being told about them. Are their perceptions of themselves as such accurate? Why or why not?

9. How do social media feeds, email memos, and other online content function in the book? If these voices are like a twenty-first-century Greek Chorus, what are they saying about the fears, hopes, and judgments of the average person?

10. In their own ways, both Ava and Mags become influencers. What has the greatest influence over Ava and Mags, respectively? How do external forces shape their stories?

11. Mags is in the throes of grief when Jack Francis interviews her. How does the narrator's description of the interview differ from the account in the National Chronicle article? What are the similarities in the dynamic between Mags and Jack and that between Ava and Antonio?

12. Jack Francis and his article are a microcosm of the larger societal forces that have generated Mags's and Ava's particular notoriety. Arguably, Mags intends their visit to Jack Francis's house to be empowering. How did you react to what they discover in his office and their response to it? What are the possible outcomes to their radical act?

13. The last social media post in the book is authored by Mags and Ava. What is suggested by their video post, and by their disabling of the comments function?

14. Near the end of the novel, Mags and Ava are completely isolated from their families—blood relations or otherwise. What do they learn from each other about being sisters, and about being themselves?

15. What do you think Ava is planning to say to Eden at the conclusion of the book, and what do you imagine Eden would say in response?

16. What does the future hold for Mags and Ava? In the last chapter, why does Ava know that "she doesn't have much time"? What do you think is her final destination?
Title:
Every Little Piece Of Me
Product dimensions:
400 pages, 8.25 X 5.83 X 1.12 in
Shipping dimensions:
400 pages, 8.25 X 5.83 X 1.12 in
Publisher:
McClelland & Stewart
Appropriate for ages:
All ages