Fashion Design Workshop: Remix: A Modern, Inclusive, And Diverse Approach To Fashion Illustration For Up-and-coming Designers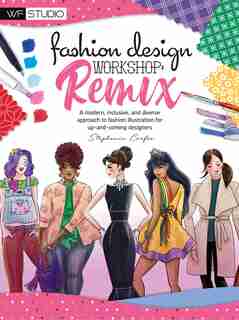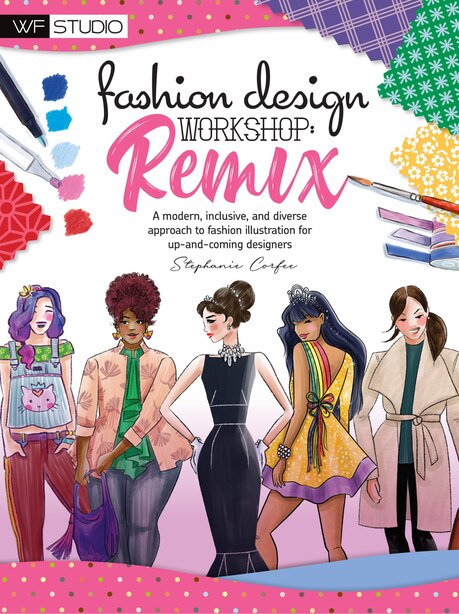 Find In Store
Prices and offers may vary in store
Fashion Design Workshop: Remixoffers a contemporary approach to fashion design illustration for aspiring artists and designers. Encouraging freedom of expression, empowerment, strength, diversity, and a modern take on individual style,Remixfocuses on the diverse array of fashion for our changing times, including designing fashions for all body types and genders.
finding design inspirationandmastering a personal illustrative styletodesigning entire wardrobesand combining pieces to create dozens of fresh looks, <I>Fashion Design Workshop: Remix</I>includes a variety of traditional and whimsical styles and ideas for maximum creativity, as well as living up to one''s truest potential. Whether it''s creating Instagram-worthy Red Carpet gowns, carefree Boho Music Festival ensembles, or fashions inspired by iconic men and women,Remixhas a little something for every enthusiastic fashion designer.
instructions and ideas for creating accessories, jewelry, and hair designsto complement each fashion genre. A fashion icon section featuring such notables asFrida Kahlo, Audrey Hepburn, Jay-Z,andMeghan Markle</STRONG>gives an overview of how fashion moves and evolves, while providing tips and techniques for staying on top of trends andembracing (and rocking!) a uniquely personal style.
Step-by-step projectsdemonstrate how easy it is to develop eye-catching fashions quickly and easily, whilehelpful art tips</STRONG>are included throughout. Includes <STRONG>fashion templates</STRONG>that can be copied and used again and again.
Title:
Fashion Design Workshop: Remix: A Modern, Inclusive, And Diverse Approach To Fashion Illustration For Up-and-coming Designers
Product dimensions:
128 pages, 11.65 X 8.8 X 0.45 in
Shipping dimensions:
128 pages, 11.65 X 8.8 X 0.45 in
Published:
August 18, 2020
Publisher:
Walter Foster Publishing