From Caesar to the Mafia: Persons, Places and Problems in Italian Life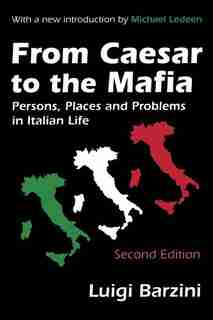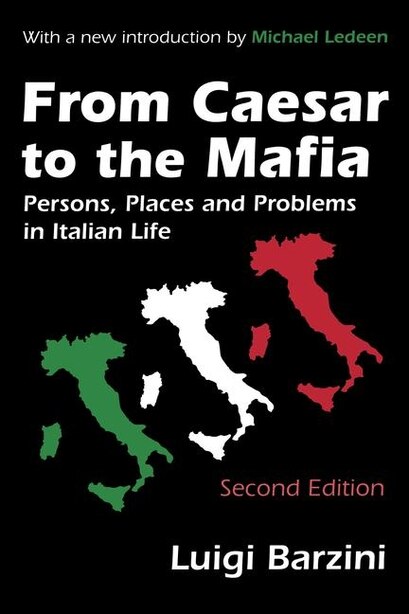 Find In Store
Prices and offers may vary in store
Described by Melvin Lasky as "one of the great journalists of our time," Luigi Barzini was also one of the great cultural historians of modern Italy. From Caesar to the Mafia brings together his finest essays, roughly half of them never before published in the English language. Whether discussing the deep Italian roots of Julius Caesar, Casanova''s contribution to the art of living big, or Camillo Cavour''s contribution to a democratic as well as integrated nation, Barzini makes Italian culture come alive. Whether he is dealing with heroes or villains, he never loses sight of how Italy became a distinct nation.
From Caesar to the Mafia is not only about people, but also focuses on places and problems. When Barzini discusses the Sicilians, the Isle of Capri, or his birthplace of Milan, he has the distinct capacity to capture what is universal as well as what is intimate in each place. An innate sense of psychological profiling enriches these intimate sketches. Because Barzini had such a keen appreciation of Anglo-American culture he emphasizes people and places known to travelers to Italy, as well as readers of Italian literature. What makes the volume so special is Barzini''s careful maneuvering between sentimentality on one side and brutality on the other.
Italy is not only a state of mind for Barzini, but also a political culture. By discussing the exaggerated mannerism of Mussolini or the unusual capacity of Gramsci to grasp the principles of revolution making in an underdeveloped country, he helps us better understand the operations of fascism and communism as system and ideology. The final essays give voice to Barzini''s ability as a political analyst. His examination of the Italian Communist Party''s multiple personality disorders, the Christian Democrats as working compromise, the Mafia as a system of power designed not so much to kill as to intimidate and to rule in the absence of popular resistance, tells the reader about modern, postwar Italy. This is a volume not just to be read, but to be savored.
Title:
From Caesar to the Mafia: Persons, Places and Problems in Italian Life
Product dimensions:
373 pages, 8.95 X 6.04 X 0.89 in
Shipping dimensions:
373 pages, 8.95 X 6.04 X 0.89 in
Published:
November 30, 2001
Publisher:
Taylor and Francis
Appropriate for ages:
All ages