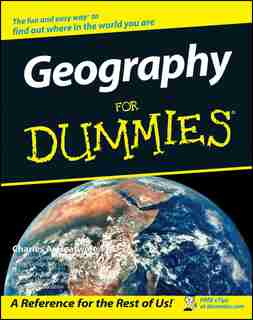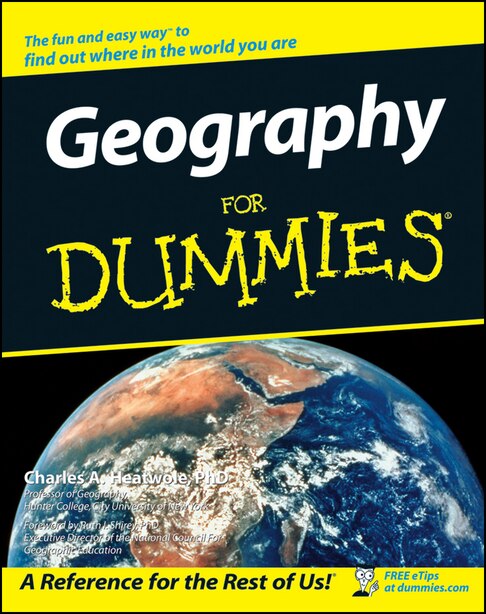 Find In Store
Prices and offers may vary in store
Geography is more than just trivia, it can help you understand why we import or export certain products, predict climate change, and even show you where to place fire and police stations when planning a city.

If you're curious about the world and want to know more about this fascinating place, Geography For Dummies is a great place to start. Whether you're sixteen or sixty, this fun and easy guide will help you make more sense of the world you live in.

Geography For Dummies gives you the tools to interpret the Earth's grid, read and interpret maps, and to appreciate the importance and implications of geographical features such as volcanoes and fault lines. Plus, you'll see how erosion and weathering have and will change the earth's surface and how it impacts people. You'll get a firm hold of everything from the physical features of the world to political divisions, population, culture, and economics. You'll also discover:
How you can have a rainforest on one side of a mountain range and a desert on the other
How ocean currents help to determine the geography of climates
How to choose a good location for a shopping mall
How you can properly put the plant to good use in everything you do
How climate affects humans and how humans have affected the climate
How human population has spread and the impact it has had on our world
If you're mixed up by map symbols or mystified by Mercator projections Geography For Dummies can help you find your bearings. Filled with key insights, easy-to-read maps, and cool facts, this book will expand your understanding of geography and today's world.
Title:
Geography For Dummies
Product dimensions:
384 pages, 9.2 X 7.46 X 0.84 in
Shipping dimensions:
384 pages, 9.2 X 7.46 X 0.84 in
Appropriate for ages:
All ages