Governing from the Bench: The Supreme Court of Canada and the Judicial Role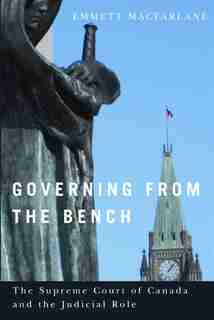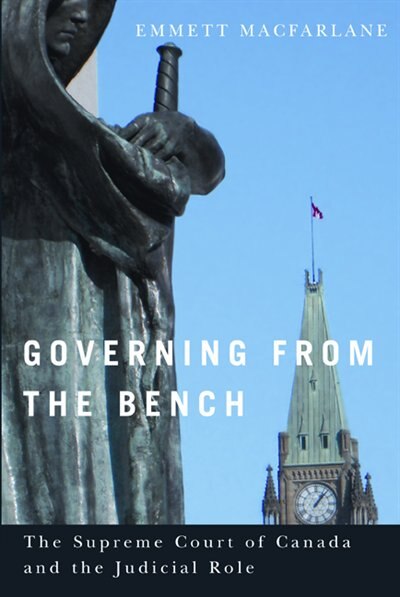 As Canada's final court of appeal, the Supreme Court is a crucial component of the country's legal system. Yet, for much of its almost 140-year history, the highest court in the land dwelled in relative obscurity. More than thirty years since the advent of the Charter of Rights and Freedoms, which transformed the court's function and thrust its work into the national spotlight, many of us are still in the dark about the Supreme Court's role -- in part because there has been relatively little empirical investigation into how the institution works.
In Governing from the Bench, Emmett Macfarlane draws on interviews with current and former justices, law clerks, and other staff members of the court to shed light on the institution's internal environment and decision-making processes. He explores the complex role of the Supreme Court as an institution; exposes the rules, conventions, and norms that shape and constrain its justices' behaviour; and situates the court in its broader governmental and societal context, as it relates to the elected branches of government, the media, and the public. At once enlightening and engaging, Governing from the Bench is a much-needed and comprehensive exploration of an institution that touches the lives of all Canadians.
Title:
Governing from the Bench: The Supreme Court of Canada and the Judicial Role
Format:
Paperback
Product dimensions:
264 pages, 9 X 6 X 0.8 in
Shipping dimensions:
264 pages, 9 X 6 X 0.8 in
Published:
July 1, 2013
Publisher:
Ubc Press
Language:
English
The following ISBNs are associated with this title:
ISBN - 10:0774823518
ISBN - 13:9780774823517
Look for similar items by category: