Grandma, Tell Me a Story: Children's Devotional Stories from the Farm
by

Howard

Illustrator

B. Greenwood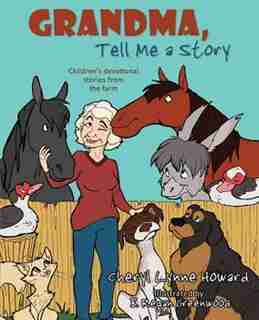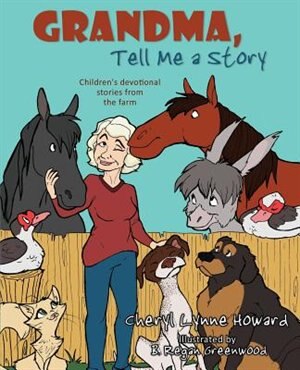 Find In Store
Prices and offers may vary in store
"Grandma, Tell Me a Story is a refreshing devotional: a richly visual recounting of the antics of animals. Cheryl''s love of God, life and animals makes this an absolutely delightful read for children and adults."
Donna Anderson, retired teacher, Langley, B.C.
About the Author
Farm animals have always been a big part of God speaking into my life and raising our children. I want to leave a written legacy for my children and grandchildren that will encourage their faith in God.
"A good man leaves an inheritance to his children''s children..." (Proverbs 13:22)
About the Illustrator
B. Regan Greenwood is a young Christian Canadian animator who''s been blessed to work on this project while she was in high school (it kept her out of various types of shenanigans like bringing home too many pets and giving her poor mother a migraine). In her free time she enjoys reading Doug TenNapel comics, drawing, making puppets, fossil hunting, working on group projects, discussing deep questions, and trying to learn to play the ukulele, in which she has moderate success until she tries to sing and strum at the same time. Regan has the best job in the world as an animator, and can''t wait to see what doors God has unlocked for her.
Title:
Grandma, Tell Me a Story: Children's Devotional Stories from the Farm
Product dimensions:
192 pages, 8.5 X 5.5 X 1 in
Shipping dimensions:
192 pages, 8.5 X 5.5 X 1 in
Published:
January 1, 2000
Publisher:
Word Alive Press
Appropriate for ages:
All ages