Grey Wars: A Contemporary History Of U.s. Special Operations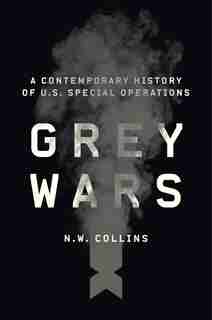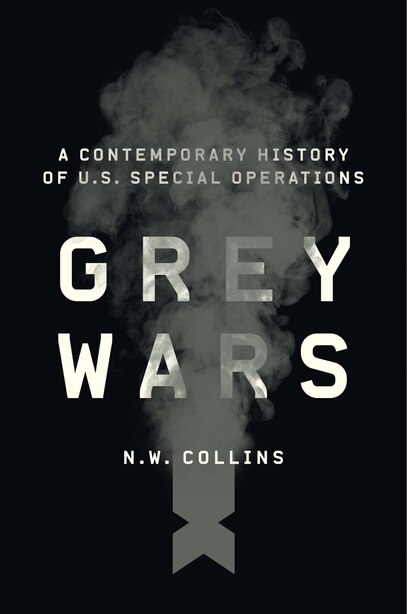 Find In Store
Prices and offers may vary in store
An analysis of U.S. Special Operations, at the center of America's twenty-first-century wars

"Grey Wars is for anyone who wants to understand today's fights. Collins has done a great service by providing a well-sourced, clear, and insightful look into the missions and activities of U.S. special operators. Highly recommend."—Mike Thornton, USN Seal (ret.), Congressional Medal of Honor, and co-author, By Honor Bound

"Fascinating and deeply researched, covering the defining moments in modern special operations; Grey Wars is a must-read for anyone interested in the post 9/11 world."—Admiral William H. McRaven, USN (ret.), Ninth Commander of the U.S. Special Operations Command

This original and accessible book is a comprehensive, authoritative analysis of U.S. Special Operations. U.S. Special Operations Command trains and equips units to undertake select military activities, frequently high-risk missions, often for the purposes of counterterrorism and counterinsurgency. Since 9/11, impelled by an attack on U.S. soil, these forces have been a central instrument of America's military campaign—operating in about one hundred countries on any given day. This fight—neither hot war nor cold peace—was launched and executed as a new type of global war in 2001 and has since splintered into a spectrum of regional conflicts. The result is our nation's grey wars: hazy and lethal. This contemporary history, incorporating extensive interviews and archival research by security studies expert N. W. Collins, delves deeply into the transformation of these forces since 9/11.
Title:
Grey Wars: A Contemporary History Of U.s. Special Operations
Product dimensions:
320 pages, 9.25 X 6.13 X 1 in
Shipping dimensions:
320 pages, 9.25 X 6.13 X 1 in
Publisher:
Yale University Press
Appropriate for ages:
All ages