'Happy' Norman, Volume I (1927-1957): Give me the child... and I will give you the man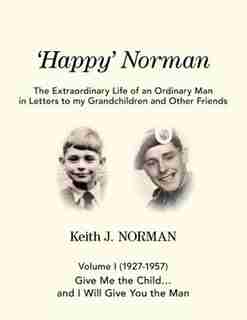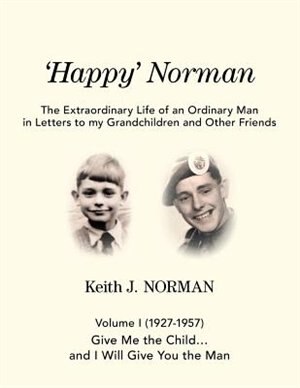 Find In Store
Prices and offers may vary in store
The Extraordinary Life of an Ordinary Man in Letters to my Grandchildren and Other Friends


"Give me the child... and I will give you the man" is the first of five volumes that constitute the autobiography of Keith Norman. Having approached an age when one is naturally drawn to reflection, Keith decided to share his experiences through letters to his grandchildren, offering friendly advice, - not designed to instruct, but rather to protect and illuminate. After the first letters were enthusiastically received, and succumbing to pressure from friends and family, Keith embarked on a task of writing about his life to a wider audience.

The first book begins with the question whether our lives are more determined by our childhood experiences and environment or by our DNA. St. Francis Xavier Cabrini seemed to assert that anyone''s potential can be formed in the first 7 years of a child''s life, but is it so? As the details of his life are placed on paper in an orderly fashion, Keith is attempting to discover how and why his life unfolded the way it did: from a young boy who spent his early years as an WW2 evacuee with little direct adult guidance and away from his parents.

Only after his release from the Army in 1948 was he reunited with his family, and within a year he had set out a completely independent path of his own. This period would account for his immense sense of independence and self sufficiency. But what made him seek and attain some of the best university degrees the Western World had to offer? And how this mixture of experience and education guided, sometimes mislead him, in his personal and entrepreneurial challenges in life.

This first volume presents an entertaining and intelligent self-examination of the formative years of a life that stretches over eight decades, five continents, dozens of cultures and industries with wit, integrity and humility. When you turn the last page of this volume you will see that there is nothing ordinary about Keith Norman, - as he opens the door into his life and invites you on to a journey which cannot fail to move and entertain."...
Title:
'Happy' Norman, Volume I (1927-1957): Give me the child... and I will give you the man
Product dimensions:
264 pages, 11 X 8.5 X 0.72 in
Shipping dimensions:
264 pages, 11 X 8.5 X 0.72 in
Published:
December 2, 2016
Appropriate for ages:
All ages