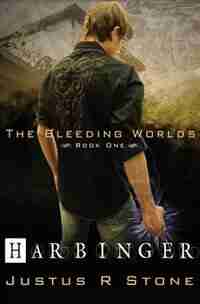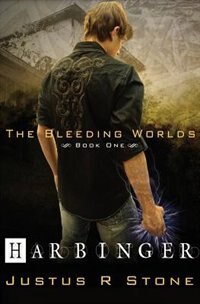 Find In Store
Prices and offers may vary in store
Secrets are the foundations of our world. Humans with god-like powers pass through society without notice. Some protect us, while others plot our destruction.
Guided by prophecies and twisted beliefs, they watch for the Harbinger. To some, it will signal the beginning of the ultimate end, Ragnarok. To others, it will be a tool to manipulate creation itself.
Gwynn Dormath knows none of this. He's a barely noticed kid going through the motions of his day.
That comes to a halt when she sits down across from him.
Sophia. For years, Gwynn has admired her from afar. When the most shocking words he can imagine come from her mouth, he feels his world changing.
The beginning is simple. But the end comes with an explosive tragedy.
Injured, confused, Gwynn comes to realize he sees things that shouldn't exist. He can do things no average person can. He is beginning to learn the world's secrets.
Those secrets reveal our world is in danger. There are forces intent on killing thousands of worlds. And, they say Gwynn Dormath is the Harbinger.
Combining his love of anime, light novels, and mythology, The Bleeding Worlds is the first novel series by YouTuber Justus R. Stone.
Product dimensions:
300 pages, 8 X 5.25 X 0.67 in
Shipping dimensions:
300 pages, 8 X 5.25 X 0.67 in
Published:
October 30, 2012
Publisher:
Red Bucket Publishing