Have You Been Hacked Yet?: How to protect your personal and financial information today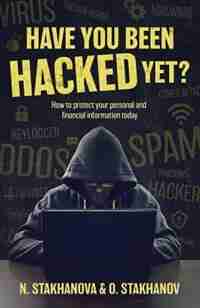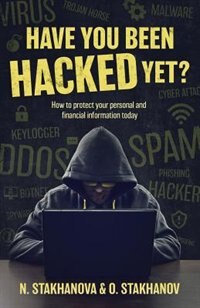 Find In Store
Prices and offers may vary in store
Do you or someone in your house:
have a computer, an iPad, or a smartphone? browse the internet, use e-mail or have a Facebook, Twitter, LinkedIn or other social account? or
do online banking, or purchase things online?
If your answer is "yes" to any of the above questions, than it's not a question of "if," but "when" cyber
criminals will try to steal your or your loved ones' sensitive personal information and/or money.
Millions of unsuspecting users around the globe are under hacking attack right at this moment. Their smartphones and e-mail boxes are bombarded with phishing messages. Their gadgets are constantly probed for vulnerabilities by specialized hacking tools. And countless malicious malware is attempting to
infect their computing devices. The gruesome reality of modern society is that ordinary users of information technology are a desirable and easy target for hackers. Few of these users think that their devices, their personal information or what they do online is worth protecting. Even fewer know how to protect themselves from cyber threats.
As a result, every day thousands of such users pay dearly with ruined reputation, destroyed financial stability and sometimes even their own lives.
You don't have to be one of them. You can defend yourself from the most common cyber threats. And you don't have to be a computer scientist or cyber security expert. It's easier than you may think....
Have you been hacked yet? covers all the basics you need to know to protect yourself and your loved ones against the most common cyber security threats to privacy and financial well being: what are the threats a typical user of information technology faces these days, who are your "cyber enemies," their tools and tricks they use to steal your identity or to compromise your devices and what you can do to prevent hackers attacks on your devices or to minimize negative consequences of successful hacking
attacks on you and your loved ones. In this book you will learn: How hackers prepare and implement attacks on people like us (page 24). What tools hackers use to implement their attacks (page 50). How our computing devices become infected (page 67). How hackers use our human vulnerabilities to trick us into giving them our sensitive private information (page 60) and what you can do to make these tricks less effective (page 70). How to design an ideal password (page 81) and keep it safe (page 83). How you can protect your valuable information using encryption (page 90). How to secure your PC (page 98), your online browsing (page 129), and your social media accounts (page
112). How to maintain your privacy on the internet (page 142).
Title:
Have You Been Hacked Yet?: How to protect your personal and financial information today
Product dimensions:
160 pages, 8.5 X 5.5 X 0.43 in
Shipping dimensions:
160 pages, 8.5 X 5.5 X 0.43 in
Published:
August 10, 2017
Publisher:
N. Stakhanova & O. Stakhanov
Appropriate for ages:
All ages