Heading Outdoors Eventually Leads Within: Thoughts Inspired By 30,000 Miles On The Trail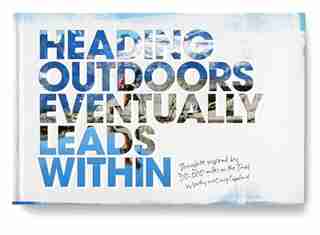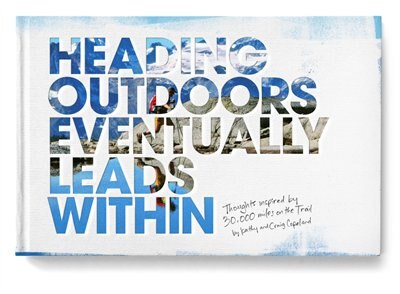 Find In Store
Prices and offers may vary in store

Everyone walks. What distinguishes hikers is that walking does more than transport us, it transforms us. But nowhere is the thoughtful undercurrent of hiking celebrated. The wisdom we glean from the wilds is a match lit in the rain. That's why we created this book: to cup our hands around the flame. These journal entries are the mental waypoints we recorded while hiking 30,000 miles / 48,280 km (more than the circumference of the Earth) through wildlands worldwide. Accompanying them are photos of the places (primarily the Canadian Rockies, Utah canyon country, and New Zealand) where we conceived and noted the initial ideas. We hope our words and images compel you to recognize, voice, own and honour the thoughts arising from within while heading outdoors. Doing so will deepen your fulfillment. A truly adventurous life is contemplative as well as vigourous.
Title:
Heading Outdoors Eventually Leads Within: Thoughts Inspired By 30,000 Miles On The Trail
Product dimensions:
96 pages, 5.75 X 8.75 X 0.38 in
Shipping dimensions:
96 pages, 5.75 X 8.75 X 0.38 in
Published:
December 6, 2010
Publisher:
hikingcamping.com, inc.