Healing & Prevention Through Nutrition: A Holistic Approach to Eating and Living for Optimal Health, Weight, and Wellness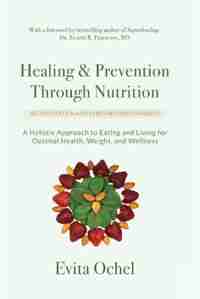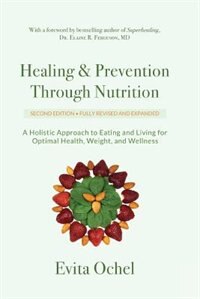 Find In Store
Prices and offers may vary in store
Our present-day society offers more food choices, more medical support, and more nutrition resources than ever before, yet our human race is inflicted with more health and weight challenges than ever. The basic act of nourishing ourselves has become a complex task and we have turned the healing and preventative power of food against ourselves.
Healing & Prevention Through Nutrition takes the reader on a journey to reconnect with the most fundamental healing tool-our food. In a clear and concise manner, you will learn how to eat, what to eat, and why for optimal health, weight, and wellness. You will learn how to navigate the modern food and nutrition landscape and make the best choices for your wellbeing. The book presents the most important and up-to-date information about the unparalleled power of real, whole foods and nutrient density, as well as holistic living practices.
Offering an abundance of practical tips for optimal eating and living, the book is an indispensable resource that you can easily refer to often. You will walk away empowered and confident about the necessary steps you need to take to improve the quality of your life. Whether you are interested in weight loss, healing, prevention, or optimal health maintenance, you will be equipped with the right knowledge and resources for knowing how to make that happen. Begin the transformation to live your best life ever now!
With a foreword from bestselling author, Dr. Elaine R. Ferguson, MD:
Healing & Prevention Through Nutrition is a clarion call to nutritional and health empowerment. Evita is indeed a nutritional troubadour providing a laser-sharp guidance light of substantive evidence-based information, common sense, and ancient truths. This book, in its elegant simplicity provides guidance, information, and a pathway to greater foundational health and wellbeing.
-Elaine R. Ferguson, MD, author of Superhealing: Engaging Your Mind, Body, and Spirit to Create Optimal Health and Well-Being
Title:
Healing & Prevention Through Nutrition: A Holistic Approach to Eating and Living for Optimal Health, Weight, and Wellness
Product dimensions:
308 pages, 9 X 6 X 0.69 in
Shipping dimensions:
308 pages, 9 X 6 X 0.69 in
Published:
October 22, 2014
Publisher:
On Demand Publishing, LLC-Create Space
Appropriate for ages:
All ages