Heredity Explored: Between Public Domain And Experimental Science, 1850-1930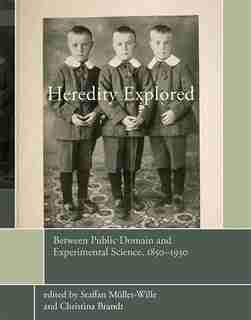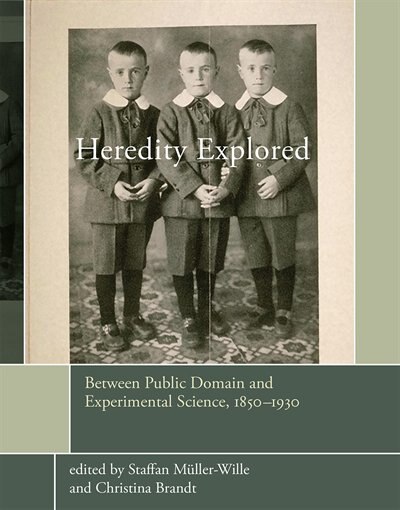 Find In Store
Prices and offers may vary in store
Investigations of how the understanding of heredity developed in scientific, medical, agro-industrial, and political contexts of the late nineteenth and early twentieth centuries.
This book examines the wide range of scientific and social arenas in which the concept of inheritance gained relevance in the late nineteenth and early twentieth centuries. Although genetics emerged as a scientific discipline during this period, the idea of inheritance also played a role in a variety of medical, agricultural, industrial, and political contexts.
The book, which follows an earlier collection, Heredity Produced (covering the period 1500 to 1870), addresses heredity in national debates over identity, kinship, and reproduction; biopolitical conceptions of heredity, degeneration, and gender; agro-industrial contexts for newly emerging genetic rationality; heredity and medical research; and the genealogical constructs and experimental systems of genetics that turned heredity into a representable and manipulable object. Taken together, the essays in Heredity Explored show that a history of heredity includes much more than the history of genetics, and that knowledge of heredity was always more than the knowledge formulated as Mendelism. It was the broader public discourse of heredity in all its contexts that made modern genetics possible.
Contributors
Caroline Arni, Christophe Bonneuil, Christina Brandt, Luis Campos, Jean-Paul Gaudillière, Bernd Gausemeier, Jean Gayon, Veronika Lipphardt, Ilana Löwy, J. Andrew Mendelsohn, Staffan Müller-Wille, Diane B. Paul, Theodore M. Porter, Alain Pottage, Hans-Jörg Rheinberger, Marsha L. Richmond, Helga Satzinger, Judy Johns Schloegel, Alexander von Schwerin, Hamish G. Spencer, Ulrike Vedder
Title:
Heredity Explored: Between Public Domain And Experimental Science, 1850-1930
Product dimensions:
480 pages, 9 X 7 X 1.31 in
Shipping dimensions:
480 pages, 9 X 7 X 1.31 in
Appropriate for ages:
All ages