Hijos Gordos: Una Visión Psicológica, Familiar Y Nutricional / Overweight Children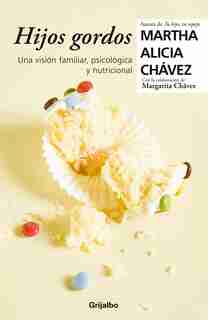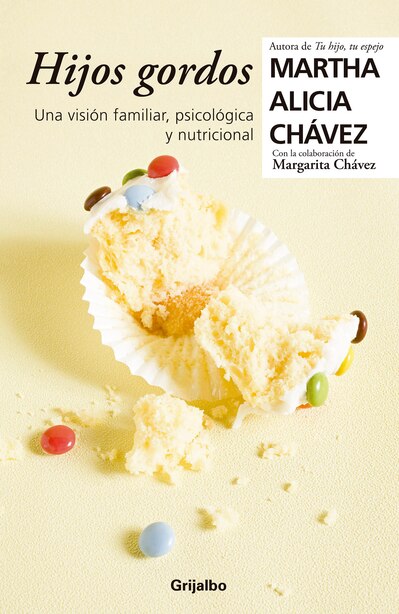 Buy In Store
Prices and offers may vary in store
Hijos gordos expone la problemática infantil en la alimentación y la obesidad (que en este país es el número uno) y, en su estilo, retoma casos que analiza a lo largo del libro.

El libro que quitará la venda a las familias que no aceptan el problema de la obesidad infantil.

¿Por qué un libro sobre hijos gordos? Las estadísticas nos dan la respuesta: al margen de que México ocupe el primer lugar en obesidad infantil, en realidad el sobrepeso es ya una enfermedad globalizada. En la vida real se les llama "gordas" y no "obesas" a las personas con sobrepeso, y este término carga un sentido emocional particular, que la autora examinará a lo largo de este libro con absoluto respeto.

A través de las historias de cuatro personas que fueron hijos gordos y que con generosidad compartieron sus experiencias, la autora de Tu hijo, tu espejo identifica la situación de cada sujeto y la estudia a fondo con su particular estilo, para ofrecer una atinada perspectiva sobre sus causas y sus posibles soluciones, y dejar claro que la problemática entraña dificultades sociales, familiares y personales.

Como excelente complemento a su presentación, en el anexo "Hijos gordos. Un enfoque nutricional" la experimentada nutrióloga Margarita Chávez Martínez analiza cómo combatir la obesidad infantil cumpliendo a la vez con los requerimientos nutricionales indispensables para el ser humano.

ENGLISH DESCRIPTION

Overweight Children exposes the vast problem that exists in regards to a poor diet and childhood obesity. In it, the author exposes concrete cases that she analyzes throughout the book. This book will take the wool away from the eyes of those families that still don't accept childhood obesity as a problem and as a fact.
 
Why a book about overweight children? Statistics give us the answer, reality is that being overweight is already a world-wide disease. In real life, overweight people are called "fat" instead of "obese", and this term carries a great emotional burden which the author delves into with absolute respect.
 
The author thoroughly studies the stories of four people who grew up as overweight children and who generously shared their experiences with her, to offer a good perspective on the causes and possible solutions, and to make clear that the problem comprises social, family, and personal factors.
 
As a great complement, experienced nutritionist Margarita Chávez Martínez adds her study "Overweight children, a nutritional approach" where she analyzes how to combat childhood obesity while meeting the body's essential nutritional requirements.
Title:
Hijos Gordos: Una Visión Psicológica, Familiar Y Nutricional / Overweight Children
Product dimensions:
184 pages, 9.04 X 5.91 X 0.48 in
Shipping dimensions:
184 pages, 9.04 X 5.91 X 0.48 in
Published:
December 11, 2018
Publisher:
PRH Grupo Editorial
Appropriate for ages:
All ages