History and Communication: Harold Innis, Marshall McLuhan, the Interpretation of History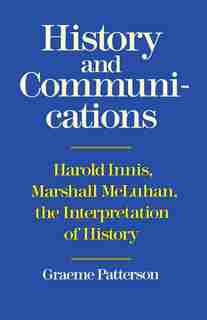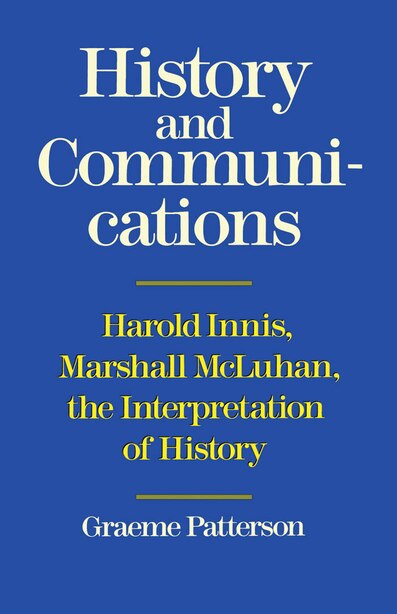 Find In Store
Prices and offers may vary in store
This provocative essay uses as a starting place the work of two towering figures in Canadian intellectual history: Harold Innis and Marshall McLuhan. Graeme Patterson questions conventional understanding of the thought of Innis and McLuhan and the relationship between their work.
Historians have generally considered communications an area distinct from (and irrelevant to) their own. Harold Innis is usually regarded as having moved from the field of Canadian history in his early work to non-Canadian history and communications. The distinction, Patterson suggests, is false; both the early and the late work of Innis are in the field of communications and, indeed, so is the study of history itself.
Using nineteenth-century Upper Canadian political history as a focus, Patterson applies communications theory to such familiar subjects as the Family Compact, responsible government, and the rebellion of 1837, and shows how Canadian opinion was generated and shaped by media of communication. Both Innis and McLuhan held that the technologies of writing and printing conditioned and structured human consciousness, resulting in 'literal mindedness.' Using that insight, Patterson explores the thinking of nineteenth- and twentieth-century writers of Canadian history, including Donald Creighton, J.M.S. Careless, and Chester Martin.
In his challenge to long-standing views, Patterson offers a new way of understanding the work of two key thinkers, and new ways to think about communications theory, Canadian history, historiography, and history as a discipline.
Title:
History and Communication: Harold Innis, Marshall McLuhan, the Interpretation of History
Product dimensions:
251 pages, 8.47 X 5.53 X 0.71 in
Shipping dimensions:
251 pages, 8.47 X 5.53 X 0.71 in
Published:
October 1, 1990
Publisher:
University of Toronto Press, Scholarly Publishing Division
Appropriate for ages:
All ages