Hold on Tight: A Parent's Journey Raising Children with Mental Illness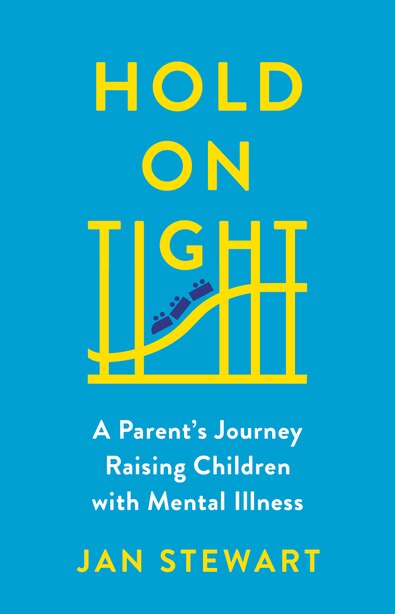 Find In Store
Prices and offers may vary in store
Hold On Tight is a recipient of the prestigious Mom's Choice Award. The Mom's Choice Awards (MCA) evaluates products and services created for parents and educators and is globally recognized for establishing the benchmark of excellence in family-friendly media, products and services. Using a rigorous evaluation process, entries are scored on a number of elements including production quality, design, educational value, entertainment value, originality, appeal and cost. Around the world, parents, educators, retailers and members of the media trust the MCA Honoring Excellence seal when selecting quality products and services for families and children.

--
Jan Stewart never thought she would live with fear in her own house. Hold on Tight: A Parent's Journey Raising Children with Mental Illness describes her raw and emotional journey raising two children with multiple mental health disorders. Jan details the roller coaster lives and challenges that both children have faced in detail, from the time they were born to the present as young adults in their 30s. Pulling no punches, Jan describes moments of terrifying fear, pain, and hopelessness, as well as of awe, pride, and hope. The roller coaster ride never stops.
While brutally honest, Hold on Tight is a love song to Jan's children. The book educates and empowers parents so that both they and their children can lead more fulfilling lives. Healthcare professionals, as well as families, friends, educators, employers, and others who interact with these families, get an inside look into the lives and unique perspectives of these parents. Compelling parental advice includes:
* Trust your gut.
* Persevere in identifying the right professionals, diagnoses, and treatments.
* Insist on an integrated partnership approach with all those involved in each child's care.
Amongst other insights, Jan counsels parents to reset the expectations of their own lives, as well as those of family and friends, to talk openly with each child, and to take care of themselves. Powerful, honest, and inspirational, Hold on Tight inspires readers to never give up.
Title:
Hold on Tight: A Parent's Journey Raising Children with Mental Illness
Product dimensions:
1 X 1 X 1 in
Shipping dimensions:
1 X 1 X 1 in
Appropriate for ages:
All ages