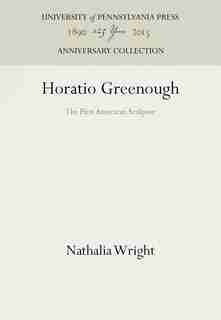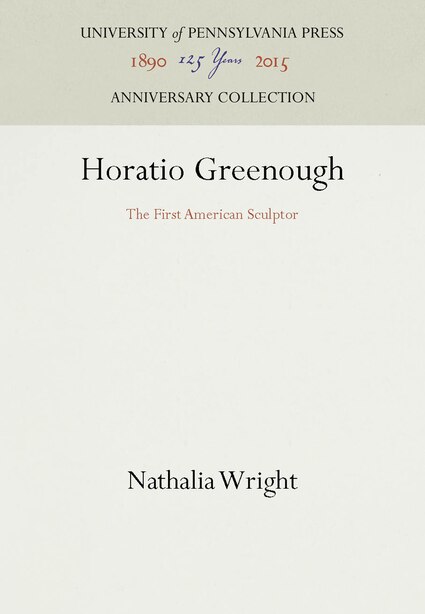 Buy In Store
Prices and offers may vary in store
This is the first full-length biography of Horatio Greenough. Aside from a short fifty page account published in 1853, no one up to now has attempted to write the complete story of his life.
Greenough, who lived from 1805 to 1852, was the first American to devote himself from the outset of his career to the profession of sculpture and the first to set forth at any length the concept of functionalism in architecture. He was generally forgotten after his death, chiefly because the heroic, classical tradition in sculpture to which he was committed gave place to the realistic depiction of subjects in the dress of their times. On the other hand, his architectural theory, for which he was far in advance of his time, made little impression on his contemporaries. In recent years he has been hailed as a forerunner of the architectural functionalists while his sculpture has been disparaged. Actually, his achievement in both these areas is considerable and highly significant in the history of American culture.
In this book Greenough's life is examined with a broad, historical, American-culture point of view rather than the specialized view of the art critic. Especially interesting and informative are the discussions of his virtual founding of the American colony in Florence; his association with such notable contemporaries as James Fenimore Cooper, Samuel F. B. Morse and Ralph Waldo Emerson; and his dealings with the United States government in the execution of two major works. One was the controversial "Washington," intended for the rotund. of the Capitol but, widely objected to because the figure was half-nude, now in the Smithsonian Institution; the other was "The Rescue," consisting of a pioneer restraining an Indian from killing a pioneer woman and child, a group which stood on the east front of the Capitol until its recent remodeling.
This book contains liberal quotations from previously unpublished letters of Greenough and accounts of nineteenth-century American travelers in Italy. In addition, there is a catalogue of the artist's sculpture and fifty plates (with seventy-eight individual illustrations), including photographs or drawings of most of his sculptures and photographs of representative specimens of his drawings, the majority of which are being published for the first time.
Title:
Horatio Greenough
Format:
Hardcover
Product dimensions:
444 pages, 9.21 X 6.14 X 1 in
Shipping dimensions:
444 pages, 9.21 X 6.14 X 1 in
Published:
14 mars 2017
Publisher:
Walter de Gruyter Gmbh US SR
Language:
English
The following ISBNs are associated with this title:
ISBN - 10:1512809241
ISBN - 13:9781512809244
Look for similar items by category: