Horrible Science: Angry Animals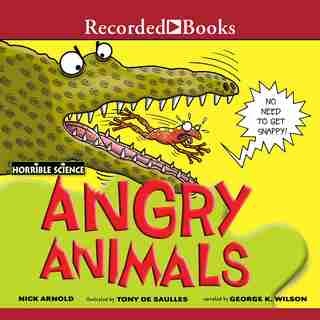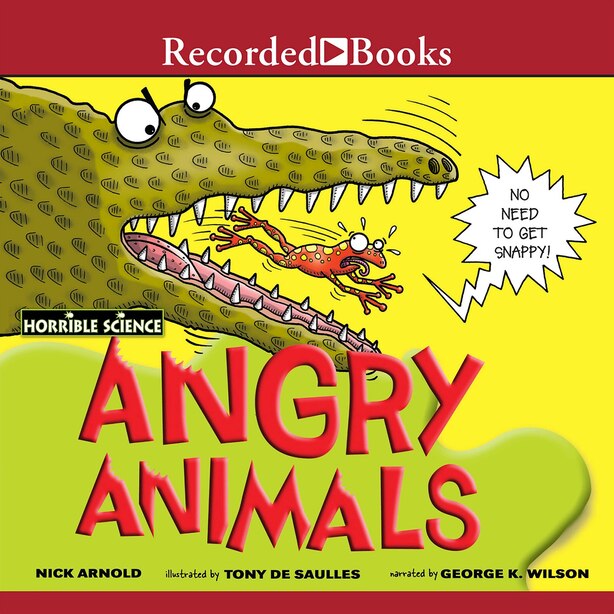 Find In Store
Prices and offers may vary in store
Gazelle-gnawing lions! Chum-chomping sharks! Man-mashing elephants! The world is filled with angry animals. But which ones really pose a threat to humans? Whether it's the African plain, the Indian jungle, or the South Pacific Ocean, deadly animals can be found prowling about. Predators are natural to every environment-and only the quickest and cleverest prey can avoid becoming meals. So while a banana-munching monkey might escape the razor-sharp claws of a stalking tiger, a fat cow wading into a piranha-infested river is sure to become lunch. But some animals, like elephants, only become dangerous when they feel threatened. And the creatures that statistically kill the most humans are ones that people may least suspect. A fine example of "science with the squishy bits left in," this entry in Aventis Prize winner Nick Arnold's Horrible Science series is ferociously narrated by George K. Wilson. For more Horrible Science, check out Disgusting Digestion and Chemical Chaos, also available from Recorded Books.
Title:
Horrible Science: Angry Animals
Product dimensions:
5.7 X 5.2 X 1 in
Shipping dimensions:
5.7 X 5.2 X 1 in
Publisher:
Recorded Books, Inc.