Horrible Science: Blood, Bones, and Body Bits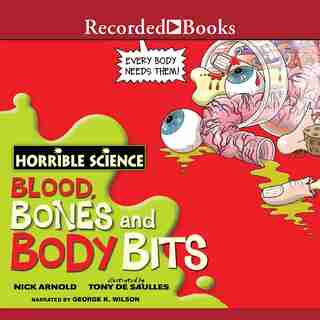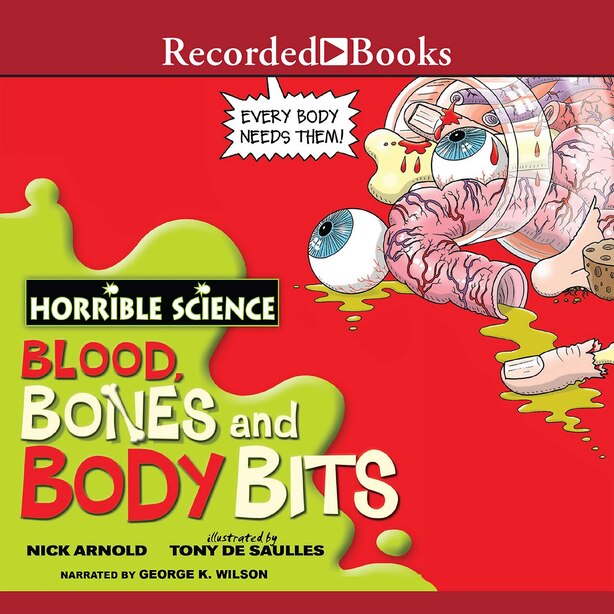 Find In Store
Prices and offers may vary in store
Have you ever wondered why we have hair and fingernails? What happens when a boil bursts-and what is a boil, anyway? What's the point of all the wacky, bloody, gruesome bits that make up the human body? Blood, Bones, and Body Bits puts the human body under the microscope to show you just how everything fits together. You'll learn frightful facts about bones, guts, and more. You'll find out how scientists diagnose weird and deadly diseases, and learn about the strange animals that can live on our eyelashes (ick!). From the baffling brain and our sensational senses to sweaty skin and the most disgusting of all-digestion-this audiobook is sure to satisfy your appetite for the gross. Nick Arnold's award-winning Horrible Science series has won fans for its fun presentation of all the nasty and grimy parts of science that kids love. Check out other Horrible Science books including Bulging Brains and Disgusting Digestion, also available from?Recorded Books.
Title:
Horrible Science: Blood, Bones, and Body Bits
Product dimensions:
5.7 X 5.2 X 1 in
Shipping dimensions:
5.7 X 5.2 X 1 in
Publisher:
Recorded Books, Inc.