Hostage for a Hood / The Merriweather File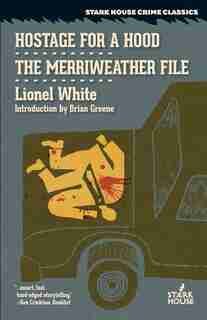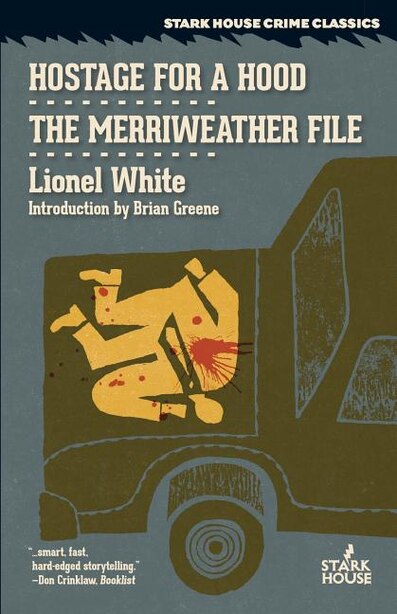 Find In Store
Prices and offers may vary in store
HOSTAGE FOR A HOOD
Cribbins has the heist planned down to the last detail. He and Santino are driving one of the cars, on their way to hold up an armored car to remove its quarter of a million dollars. The only thing Cribbins doesn't plan on is being run into by Joyce Sherwood's Chevy. All they can do after that is quickly take over Joyce's car, including Joyce and her dog, and finish the job. When her husband Brad comes home and finds no Joyce and no dog, he knows something is wrong. He calls the police, but they only put him off, assuming that a missing wife could have run off with somebody. Brad knows different. But can he find her before the cops put so much effort into solving the armored car hold that they lose sight of the missing wife who is now part of the same crime?...before Cribbins decides he doesn't need a hostage anymore....before Santino finally flips out and starts to use his knife....?
THE MERRIWEATHER FILE
Ann Merriweather thinks someone is trying to kill her. She shares her fears with an old friend of the family, her lawyer friend Howard Yates, but though he believes her, there is nothing he can do. Then Ann's husband, Charles, is found by the cops with a flat tire by the side of the road--and a murdered body in his trunk. The man had been shot. Charles is held for questioning, then arrested, and Howard agrees to take the case. But nothing is as it seems. The police quickly determine that the murder occurred at the Merriweather's house. But Charles has an alibi. He was gone from the house all night. And Ann was asleep under the heavy influence of some sleeping pills. But someone killed the man in the trunk, and the more Howard discovers about the case, the less inclined he is to assume the innocence of his client.
Title:
Hostage for a Hood / The Merriweather File
Product dimensions:
226 pages, 8.5 X 5.5 X 0.48 in
Shipping dimensions:
226 pages, 8.5 X 5.5 X 0.48 in
Publisher:
Stark House Press
Appropriate for ages:
All ages