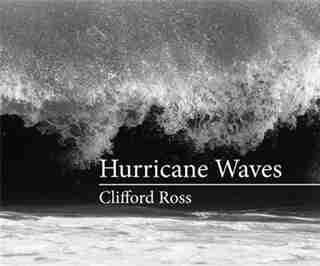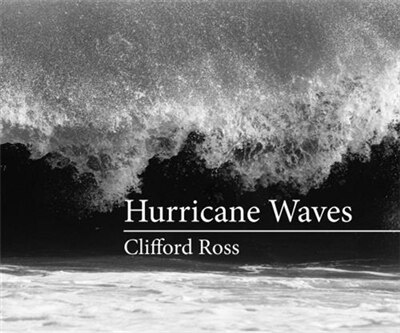 Find In Store
Prices and offers may vary in store
Dramatic photographs depicting the ever-changing forms of ocean waves during storms; the first complete presentation of the "Hurricane Waves" series.
To photograph storm-tossed waves during a hurricane, Clifford Ross goes into the surf himself, deploying a wetsuit, flotation vest, and a rope that tethers him to his assistant back on the beach. The result is a series of stunningly dramatic black and white photographs that are among Ross's best-known works. This book collects for the first time the entire "Hurricane Waves" series (begun in 1996), presenting black and white tri-tone images of all eighty-four of the "Hurricane Waves" in the series, along with detailed close ups, and historical color images. It accompanies a landmark exhibition at MASS MoCA.
The photographs show waves arrested in mid-air but roiling with movement, offering a distorted mirror of the clouds above them, shooting up in an explosion of foam, folding in on themselves, rising tall as a waterfall. We know that the photographer is imbedded in their fury, but in the photographs there is no sign of any human presence. These astonishing images affirm Ross's commitment to the expressive powers of realism as well as to the most advanced possibilities of technology.
Texts by
Phong Bui, Jay Clarke, Orville Schell, and Joseph Thompson
Copublished with MASS MoCA (Massachusetts Museum of Contemporary Art)
Exhibition
MASS MoCA Massachusetts Museum of Contemporary Art
May 22, 2015—March 30, 2016
Product dimensions:
192 pages, 12.31 X 10.38 X 0.88 in
Shipping dimensions:
192 pages, 12.31 X 10.38 X 0.88 in
Published:
August 14, 2015
Appropriate for ages:
All ages