Immovable Object: North Korea's 70 Years At War with American Power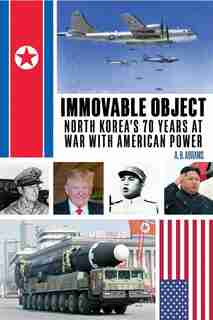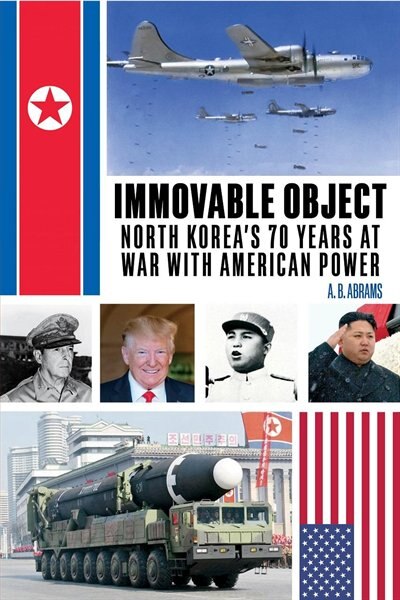 Find In Store
To check store inventory,
Prices and offers may vary in store
North Korea and the United States have been officially at war for over 70 years, one of the longest lasting and most unbalanced conflicts in world history, in which a small East Asian state has held its own against a Western superpower for over three generations. With the Western world increasingly pivoting its attention towards Northeast Asia, and the region likely to play a more central role in the global economy, North Korea''s importance as a strategically located country, potential economic powerhouse and major opponent of Western regional hegemony will only grow over the coming decades. This work is the first fully comprehensive study of the ongoing war between the two parties, and covers the history of the conflict from the first American clashes with Korea''s nationalist movement in 1945 and imposition of its military rule over southern Korea to North Korea''s nuclear deterrence program and ongoing tensions with the U.S. today. The nature of the antagonism between the two states, one profoundly influenced by both decolonisation and wartime memory, and the other uncompromising in its attempts to globally impose its leadership and ideology, is covered in detail. Northern Korea is one of very few inhabited parts of the world never to have been placed under Western rule, and its fiercely nationalist identity as a deeply Confucian civilisation state has made it considerably more difficult to tackle than almost any other American adversary. This work elucidates the conflicting ideologies and the discordant designs for the Korean nation which have fuelled the war, and explores emerging fields of conflict which have become increasingly central in recent years such as economic and information warfare. Prevailing trends in the conflict and its global implications, including the multiple wars that have been waged by proxy, are also examined in detail. An in-depth assessment of the past provides context key to understanding the future trajectories this relationship could take, and how a continuing shift in global order away from Western unipolarity is likely to influence its future.
Title:
Immovable Object: North Korea's 70 Years At War with American Power
Product dimensions:
665 pages, 9 X 6 X 1.33 in
Shipping dimensions:
665 pages, 9 X 6 X 1.33 in
Published:
December 1, 2020