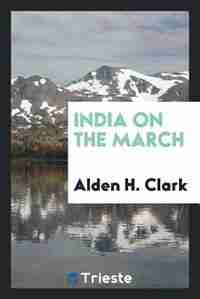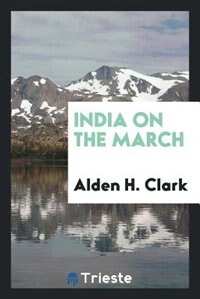 Prices and offers may vary in store
About the Book
Books about the History of India and South Asia discuss the complex development of ancient civilizations and empires on the great Indian sub-continent. Titles include: A History of Hindu Civilisation During British Rule. In Four Volumes, A short account of events during the Sepoy Mutiny of 1857-8 in the districts of Belgaum and of Jessore, An Historical Sketch of Goa, the Metropolis of the Portuguese Settlements in India, British Rule in India; A Historical Sketch, Epochs of Indian History; Ancient India, 2000 B.C.-800 A.D., History of Mandu: The Ancient Capital of Malwa, India: The Land and the People, Local government in ancient India, Rulers of India. Aurangzíb, Rulers of India; Clyde and Strathnairn, Rulers of India; Ranjit Síngh and the Sikh barrier between our growing empire and Central Asia, The High-Caste Hindu Woman, The Indian Musulmans: Are They Bound in Conscience to Rebel against the Queen? The West India question. Immediate emancipation, and The Coming Struggle for India: Being an Account of the Encroachments of Russia in Central Asia.
About us
Trieste Publishing's aim is to provide readers with the highest quality reproductions of fiction and non-fiction literature that has stood the test of time.  Our titles are produced from scans of the original books and as a result may sometimes have imperfections.  To ensure a high-quality product we have:
thoroughly reviewed every page of all the books in the catalog
repaired some of the text in some cases, and
rejected titles that are not of the highest quality.
You can look up "Trieste Publishing" in categories that interest you to find other titles in our large collection.
Come home to the books that made a difference!
Title:
India on the march
Format:
Paperback
Product dimensions:
218 pages, 9.21 X 6.14 X 0.46 in
Shipping dimensions:
218 pages, 9.21 X 6.14 X 0.46 in
Published:
May 17, 2018
Publisher:
Trieste Publishing Pty Ltd
Language:
English
The following ISBNs are associated with this title:
ISBN - 10:0649160983
ISBN - 13:9780649160983
Look for similar items by category: