Infra Eco Logi Urbanism: A Project For The Great Lakes Megaregion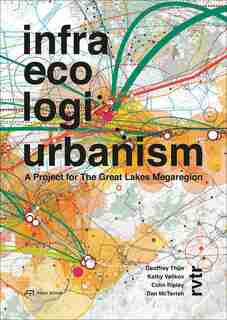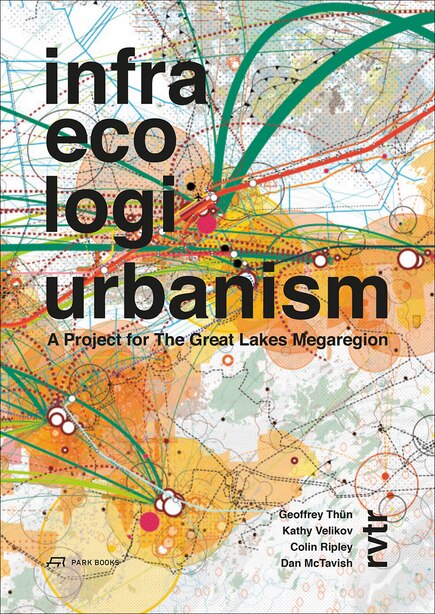 The Great Lakes Megaregion is the largest and most populated network of metropolitan regions in North America. With an estimated population of sixty million, its territory encompasses major urban areas, including Chicago, Detroit, Windsor, Minneapolis, Cleveland, Pittsburgh, Toronto, Buffalo, and Montreal. It also boasts a significant cache of natural resources—including one-fifth of the world's fresh water by surface area—as well as thriving agricultural and manufacturing industries and numerous major research universities.       

The culmination of a recent project by the design firm RVTR, Infra Eco Logi Urbanism considers the role of design in shaping the future of the Great Lakes Megaregion. In order to envision regional possibility in an age of renewable energy, escalating mobility, and increasing urbanization, the project assembles regional maps, design propositions, photographs, related architectural projects, and critical writings, all of which explore the region's key challenges. Rounding out the volume is a foreword that explores the role of transportation infrastructure in the development of the region and an afterword that situates this project within the broader architectural project of imagining possible future worlds.
Title:
Infra Eco Logi Urbanism: A Project For The Great Lakes Megaregion
Format:
Paperback
Product dimensions:
192 pages, 9.5 X 7 X 0.7 in
Shipping dimensions:
192 pages, 9.5 X 7 X 0.7 in
Published:
September 15, 2015
Publisher:
Park Books
Language:
English
The following ISBNs are associated with this title:
ISBN - 10:3906027724
ISBN - 13:9783906027722
Look for similar items by category: