Is This The Life You Imagined: What If You Were Wrong?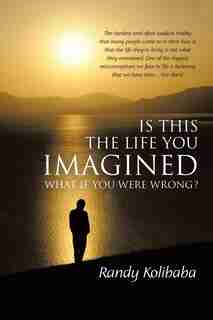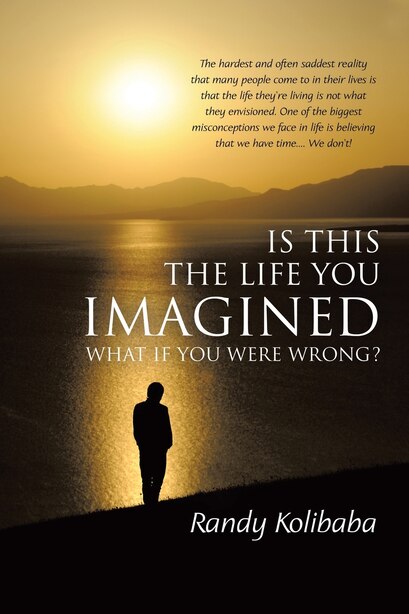 Find In Store
Prices and offers may vary in store
In this sometimes funny, but moving and compelling story, Randy Kolibaba will share intimate details about his life, both as a child growing up facing adversity including, many incidents he was involved in during his career as a police officer with Canada's national police force, the Royal Canadian Mounted Police (RCMP). His story includes having to take a man's life in the line of duty. Randy will also discuss the personal impact it had on him witnessing first hand the horrific acts of genocide in war torn Kosovo, Yugoslavia.
This interactive journey of self-exploration is about learning to understand what creates the physical and emotional obstacles that we foster in our lives--the ones that ultimately stifle our happiness. It's about overcoming adversity and still being able to enjoy a successful and happy life. Imagine for a moment if you found out that you could dramatically change your life and be able to manifest happiness, health, and abundance. What if you could change your life by merely changing how you think? Would you do it? If you would, when would you do it?
This self-help memoir will demonstrate in a very simple step by step method that life is truly a gift not to be wasted. It will encourage readers to realize that there are no "do-overs" or "rewind" buttons and that everything we experience in our lives is, in fact, what we've chosen to experience. Life is truly all about the choices we make.
One of the biggest misconceptions we face in life is believing that we have time to wait for and, create that elusive "Someday".... We don't
Title:
Is This The Life You Imagined: What If You Were Wrong?
Product dimensions:
176 pages, 9 X 6 X 0.41 in
Shipping dimensions:
176 pages, 9 X 6 X 0.41 in
Published:
November 29, 2019
Publisher:
Tellwell Talent
Appropriate for ages:
All ages