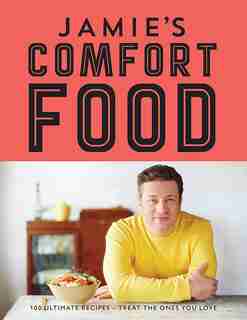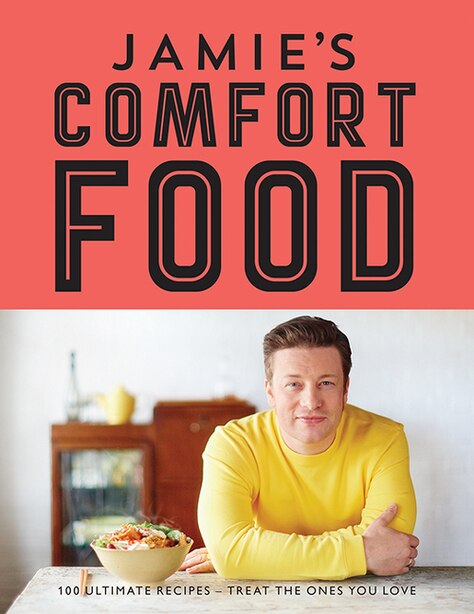 Find In Store
Prices and offers may vary in store
A bold new book of timeless recipes for soul-satisfying food, a classic in the making from the beloved chef.

Jamie Oliver, a.k.a. "The Naked Chef," is an international superstar. The beloved chef's warmth, good humour and inherent populism-not to mention his yummy, wholesome and simple food-have ingratiated him with millions of home cooks the world over. From his hit television shows, broadcast in more than 100 countries, to his record-breaking book sales, from his multi-platform web empire to his tireless real-world work as an advocate for the return to real, healthful food in our schools and kitchens, he is an unstoppable force for good-his "food revolution"-and for good food.

Now, with Jamie's Comfort Food, Oliver treats cooks to an enticing array of new and signature dishes that embody his inspiring cooking style: incredibly delicious yet healthful recipes that emphasize flavour and freshness over labour-intensive preparation and that are as much a pleasure to prepare as they are to serve. A classic in the making, Jamie's Comfort Food is packed with recipes for timeless dishes that warm the heart, each accompanied by a beautiful full-colour photograph. The perfect book for any home cook-including newlyweds, single folks, families, beginner cooks and those entirely at ease in the kitchen-Jamie's Comfort Food, with its soul-satisfying recipes, encourages cooks of all levels to get back in the kitchen and reminds us of the inherent happiness in cooking and eating homey meals for and with those we love. Major web platform: Jamie Oliver has an incredible web media platform in place. His dedicated YouTube channel, FoodTube, which features demos and lessons from the biggest stars in the business (Mario Batali, Nigella Lawson and others) as well as hilarious guest appearances by huge Internet food stars (like the guys from Epic Meal Time), has over 400,000 subscribers. He has almost 4 million followers on, and the comprehensive website for all things Jamie, receives 4.5 million unique page views per month. His three mobile apps, Jamie Oliver's Recipes, 20 Minute Meals and Jamie Oliver Food Guide, have been downloaded thousands of times.

A timeless book for all season, yet perfect for the holidays. Comfort Food is an inherently classic subject not susceptible to the caprices of food fads and industry trends, and it is a subject that lends itself perfectly to the holiday season, when families gather to share meals and, for much of the country, the weather turns cold and the days grow short.
Jamie's Comfort Food is both a book that readers will want to purchase for themselves as they start planning holiday get-togethers and a fantastic gift book, released in exactly the right season.
Title:
Jamie's Comfort Food
Product dimensions:
416 pages, 10 X 8 X 1 in
Shipping dimensions:
416 pages, 10 X 8 X 1 in
Published:
September 23, 2014
Appropriate for ages:
All ages