Jfk And Lbj: The Last Two Great Presidents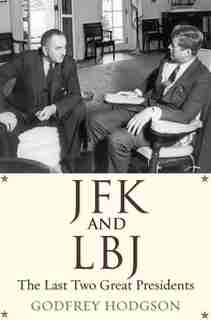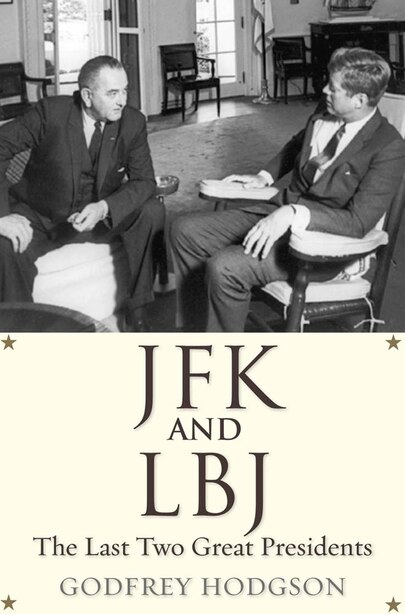 Find In Store
Prices and offers may vary in store
A firsthand observer weighs the achievements—and failures—of two fabled American presidents  

As a young White House correspondent during the Kennedy and Johnson years in Washington, D.C., Godfrey Hodgson had a ringside seat covering the last two great presidents of the United States, John F. Kennedy and Lyndon B. Johnson, two men who could not have been more different. Kennedy's wit and dashing style, his renown as a national war hero, and his Ivy League Boston Brahmin background stood in sharp contrast to Lyndon Johnson's rural, humble origins in Texas, his blunt, forceful (but effective) political style, his lackluster career in the navy, and his grassroots populist instincts. Hodgson, a sharp-eyed witness throughout the tenure of these two great men, now offers us a new perspective enriched by his reflections since that time a half-century ago. He offers us a fresh, dispassionate contrast of these two great men by stripping away the myths to assess their achievements, ultimately asking whether Johnson has been misjudged. He suggests that LBJ be given his due by history, arguing that he was as great a president as, perhaps even greater than, JFK.
 
The seed that grew into this book was the author's early perception that JFK's performance in office was largely overrated while LBJ's was consistently underrated. Hodgson asks key questions: If Kennedy had lived, would he have matched Johnson's ambitious Great Society achievements? Would he have avoided Johnson's disastrous commitment in Vietnam? Would Nixon have been elected his successor, and if not, how would American politics and parties look today? Hodgson combines lively anecdotes with sober analyses to arrive at new conclusions about the U.S. presidency and two of the most charismatic figures ever to govern from the Oval Office.
Title:
Jfk And Lbj: The Last Two Great Presidents
Product dimensions:
288 pages, 9 X 5.75 X 1 in
Shipping dimensions:
288 pages, 9 X 5.75 X 1 in
Published:
August 24, 2016
Publisher:
Yale University Press
Appropriate for ages:
All ages