Kilts and Kisses: A Paranormal Reverse Harem Starter Collection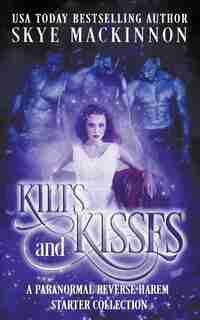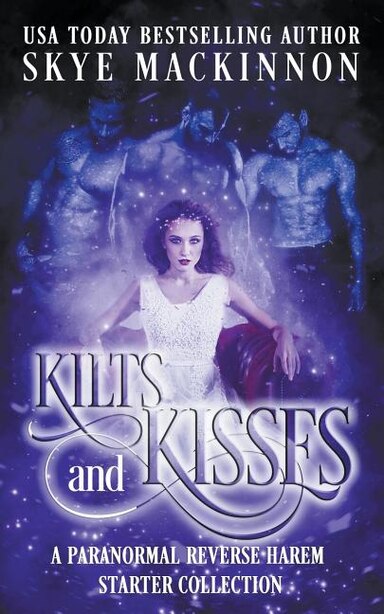 Find In Store
Prices and offers may vary in store
Three bestselling reverse harem novels. Three strong women who don''t have to choose. Three exciting adventures to start.
Bears. Angels. Wardens. Kelpies. The world is full of magical creatures and some of them are rather hot! Luckily, the heroines in these books don''t need to choose between their men. They take them all.
These three books are bursting with magic and mythology along with sexy men and sassy heroines. If you love stories full of action, humour and steam, get this box set today!
(And yes, there are kilts in there, too! All three books are set in Scotland.)
This box set contains:
Winter Princess (Daughter of Winter #1)
Polar Destiny (Claiming Her Bears #1)
From the Deeps (Seven Wardens #1; co-written with Laura Greenwood)
Winter Princess
One sassy Demigoddess. Four hot Guardians. A Realm to rule.
As a demigoddess, Wyn has always stood out from the human crowd. And now, on her 22nd birthday, her magic finally surfaces with a bang. A big bang. She''ll need the help of not one, but four (sexy) Guardians to control her destructive powers. If only they weren''t so distracting...

Her mother, the Winter Queen, waits for Wyn in the Realms of Gods, but there are enemies who will try and prevent her from ever reaching the Realms, even if that means going to war.

Will Wyn be able to survive the journey? And if she does, can she resist falling for her Guardians? Actually, does she want to resist?
A full-length reverse harem novel full of yummy protective men, a strong heroine, Celtic mythology, kilts, Scottish accents, very steamy scenes and nasty demons.
Polar Destiny
Can she tame her bear shifters or will she be their dinner?
Alone, frozen, and far from home, Isla finds herself in the care of four frustratingly sexy bear shifters. They soon end up on a Scottish island, trying to survive the disasters of a failing world.
With new relationships unfolding, Isla has to make the decision between her humanity and the bears protecting her.
Will winter drive them apart or can Isla claim her bears?
Polar Destiny is a full-length reverse harem novel featuring one sassy heroine and four sexy bear shifters (including a polar bear!).
From the Deeps
Who knows what ascends from the Deeps...
Macey is really quite ordinary, if you ignore that she''s a kelpie princess living on land. Still, her life is boring until she gets kidnapped by a man who doesn''t quite know why he kidnapped her. Try and figure that one out.
Thankfully, he and his two companions are prepared to help her find out why she can''t return to Earth from their house in the Mists. Now the only problem is that Macey keeps getting distracted by the three mysterious and very sexy men...
A reverse harem romance drenched in Scottish mythology.
Title:
Kilts and Kisses: A Paranormal Reverse Harem Starter Collection
Product dimensions:
732 pages, 8 X 5 X 1.61 in
Shipping dimensions:
732 pages, 8 X 5 X 1.61 in
Published:
January 20, 2019
Appropriate for ages:
All ages