La Dolce Vita (spanish Edition)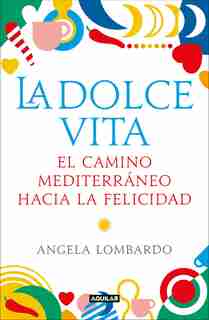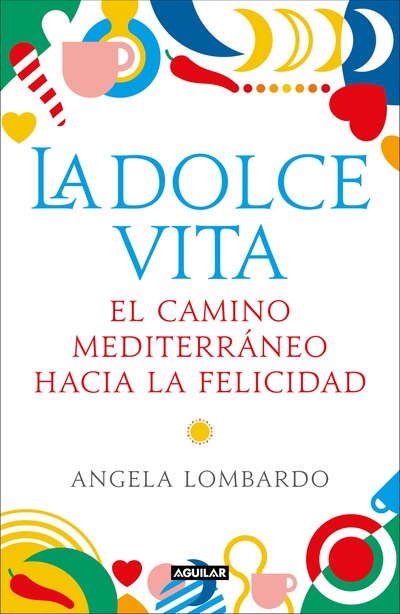 Prices and offers may vary in store
El camino mediterraneo hacia la felicidad. 15 ejercicios para la vida de hoy.

¿Qué significa en la actualidad carpe diem?

¿Cuántas veces hemos pospuesto una ocasión de ser felices? ¿Y si hoy fuera el momento adecuado para concedernos el derecho a tener la vida que deseamos? Este es precisamente el contenido del mensaje de Epicuro, el maestro fundador de la única escuela que tenía como materia principal de enseñanza la alegría de vivir. Para conquistar esta alegría, fundada en la amistad, en el goce de los placeres más auténticos y en la capacidad de aprender a elegir lo que nos hace sentir mejor, no hay que esforzarse ni alterar nuestra vida: bastan unos cuantos ejercicios sencillos, aunque no banales, como mirar a la cara a las estrellas, ofrecer un café a nuestro vecino o aprender a ser desobedientes. Gracias a este libro descubriremos los secretos de la sabiduría mediterránea, que siempre han estado en nuestro adn cultural y que con frecuencia nuestra vida frenética nos hace olvidar.
¿Cómo podemos descubrir los secretos del arte de la alegría que pertenece desde siempre a la cultura mediterránea? ¿Qué puede decirnos a cada uno de nosotros una carta sobre la felicidad que fue escrita en un jardín ateniense en el siglo IV a.C.?

La dolce vita acompaña a los lectores en un viaje imprevisible donde descubrirán la irónica sabiduría de Epicuro, la poderosa elegancia de Lucrecio y la comicidad de Horacio, que resplandecen en una nueva traducción capaz de devolverles una voz fresca y viva. La autora hace dialogar a los maestros antiguos con la realidad contemporánea y con amigos viejos y nuevos —como Homero, Peggy Guggenheim, Hugh Grant, Arthur Rimbaud y la abuela de Jay-Z —, que nos enseñan a desechar los pensamientos inútiles para saborear la poesía de la vida.

«Ni hedonistas ni ascetas, nosotros, los alumnos epicúreos del siglo XXI somos libres de tomar todo el pan y las rosas que necesitamos para nutrir el cuerpo y el espíritu con amor, respeto y moderación».

ENGLISH DESCRIPTION

The Mediterranean path to happiness. 15 exercises for modern life.

What does carpe diem mean nowadays?
 
How many times have we postponed an occasion for happiness? What if today was the right time to grant ourselves the right to have the life we'd always dreamed of? This is precisely the message delivered by Epicurus, the founder of the only school that had as its main subject the joy of living. To conquer that joy, based on friendship, on enjoying the most authentic pleasures, and on learning to choose that which makes us feel the best, we don't have to exert ourselves or change our lives: it's enough to just do a few simple—but not trivial—exercises, like gazing at the stars, offering a coffee to our neighbor, or learning to be disobedient. Thanks to this book, we will discover the secrets of Mediterranean wisdom, which have always been in our cultural DNA and which our frenetic lives often make us forget.
 
How can we discover the secrets of the art of joy that have always belonged to the Mediterranean culture? What can a letter written in an Athenian garden in the 4th century BC tell each and every one of us about happiness?
Title:
La Dolce Vita (spanish Edition)
Format:
Paperback
Product dimensions:
240 pages, 9.04 X 5.97 X 0.83 in
Shipping dimensions:
240 pages, 9.04 X 5.97 X 0.83 in
Published:
September 24, 2019
Publisher:
PRH Grupo Editorial
Language:
Spanish
The following ISBNs are associated with this title:
ISBN - 10:8403519583
ISBN - 13:9788403519589
Look for similar items by category: