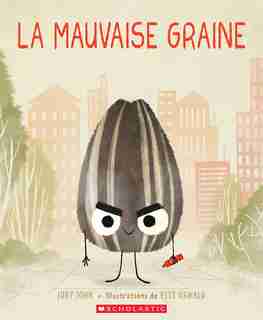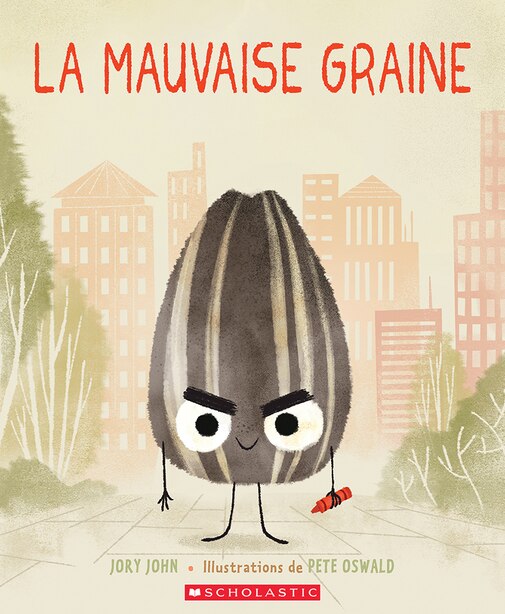 Buy In Store
To check store inventory,
Prices and offers may vary in store
See below for English description.
Ce livre raconte l''histoire d''une mauvaise graine. Une très mauvaise graine. Mais à quel point est-ce qu''une graine peut être mauvaise? Eh bien, celle-ci a un mauvais caractère, de mauvaises manières et une mauvaise attitude. Elle a toujours été mauvaise. Elle coupe dans les files d''attente, fixe les gens du regard et n''écoute jamais. Mais qu''arrive-t-il lorsque la petite graine malicieuse décide de prendre sa vie en main et d''être. heureuse?
La mauvaise graine est un récit à la fois drôle et touchant qui nous rappelle à tous la force de la volonté et de l''acceptation de soi. Les lecteurs, jeunes et moins jeunes, adoreront cette histoire. Elle est la preuve que chacun d''entre nous peut changer pour le mieux.
This is a book about a bad seed. Really, truly bad. But how bad could a seed really be?
Well, he has a bad temper, bad manners, and a bad attitude. This seed cuts in line every time, stares at everybody and never listens. But what happens when one mischievous little seed changes his mind about himself, and decides that he wants to be.happy?
La mauvaise graine is a funny yet touching tale that reminds us of the remarkably transformative power of will, acceptance, and just being you. Perfect for readers young and old, La mauvaise graine proves that positive change is possible for each and every one of us.
Original title: The Bad Seed
Product dimensions:
40 pages, 10.99 X 9.05 X 0.17 in
Shipping dimensions:
40 pages, 10.99 X 9.05 X 0.17 in
Publisher:
Scholastic Canada Ltd
Appropriate for ages:
All ages