Life and Terror in Stalin's Russia, 1934-1941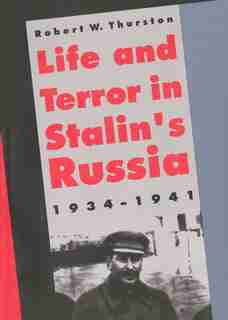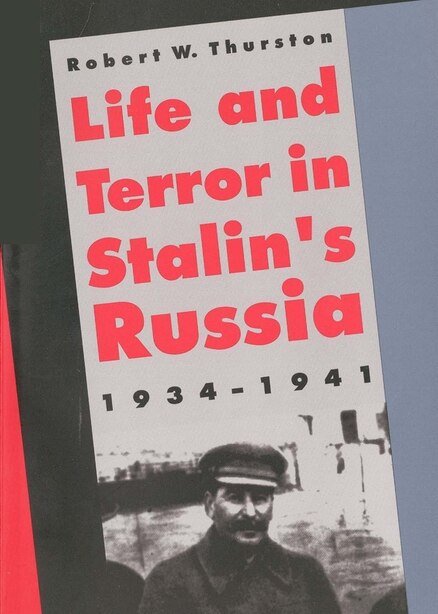 Find In Store
Prices and offers may vary in store
Terror, in the sense of mass, unjust arrests, characterized the USSR during the late 1930s. But, argues Robert Thurston in this controversial book, Stalin did not intend to terrorize the country and did not need to rule by fear. Memoirs and interviews with Soviet people indicate that many more believed in Stalin''s quest to eliminate internal enemies than were frightened by it.

Drawing on recently opened Soviet archives and other sources, Thurston shows that between 1934 and 1936 police and court practice relaxed significantly. Then a series of events, together with the tense international situation and memories of real enemy activity during the savage Russian Civil War, combined to push leaders and people into a hysterical hunt for perceived "wreckers." After late 1938, however, the police and courts became dramatically milder.

Coercion was not the key factor keeping the regime in power. More important was voluntary support, fostered at least in the cities by broad opportunities to criticize conditions and participate in decision making on the local level. The German invasion of 1941 found the populace deeply divided in its judgment of Stalinism, but the country''s soldiers generally fought hard in its defense. Using German and Russian sources, the author probes Soviet morale and performance in the early fighting.

Thurston''s portrait of the era sheds new light on Stalin and the nature of his regime. It presents an unconventional and less condescending view of the Soviet people, depicted not simply as victims but also as actors in the violence, criticisms, and local decisions of the 1930s. Ironically, Stalinism helped prepare the way for the much more active society and for the reforms of fifty years later.

Title:
Life and Terror in Stalin's Russia, 1934-1941
Product dimensions:
320 pages, 9 X 6 X 0.68 in
Shipping dimensions:
320 pages, 9 X 6 X 0.68 in
Published:
November 10, 1998
Publisher:
Yale University Press
Appropriate for ages:
All ages